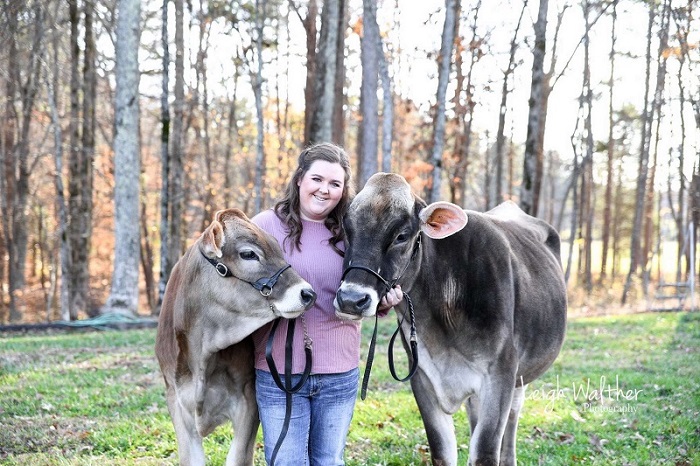 FROM STAFF REPORTS
A delegation of Iredell County 4-H members attended N.C. 4-H Congress, which was held virtually this year due to COVID-19 concerns.
This year's 4-H Congress, held July 20-23, attracted more than 300 youth and adults representing 4-H programs across the state. Conference delegates participated in general sessions, learned together in workshops, recognized award winners and elected State 4-H Officers for the upcoming year.
Hannah Loftin represented Iredell County at the event. Loftin, 16, who is the daughter of Neal and Tonya Loftin of Troutman, was inducted into the 4-H Honor Club.
This is one of the highest honors a 4-H'er can achieve. New Honor Club members were tapped during a candlelight ceremony Monday night, July 20.
Membership in the Honor Club is based on service to the 4-H program, leadership, moral standards, 4-H activities and project achievement.
Less than half of 1 percent of North Carolina 4-H'ers are selected for membership each year. Members must be at least 16 years old and have a minimum of three years of 4-H experience.
Loftin is a member of the Troubleshooters 4-H Club. She has been active in the 4-H program for 10 years.
4-H is North Carolina's largest youth development organization, equipping more than 262,200 young people each year with the skills to succeed and improve the world around them. Programs and camps encourage young people to "learn by doing," helping them to develop into active, contributing citizens. NC State Extension and the Cooperative Extension Program at N.C. A&T State University coordinate 4-H programs statewide.