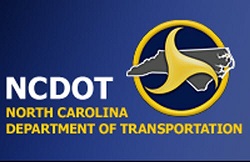 Special to Iredell Free News
N.C. Department of Transportation contractors will temporarily close a section of Interstate 77 in Statesville later this week to perform bridgework.
Both directions of I-77 will be closed on Friday and Saturday, August 14 and 15, for 30-minute intervals between midnight and 5 a.m. Bridge crews will implement closures to safely install girders for the new U.S. 64 (Davie Avenue) bridge over I-77. After each 30-minute closure, crews will reopen the road to allow traffic to clear before resuming bridgework.
The ramp from I-40 East to I-77 South will also be closed at this time. Travelers who need to take this exit will be redirected to Old Mocksville Road and I-40 West, returning to I-77 South.
Motorists should use caution while traveling through this area and plan for delays.