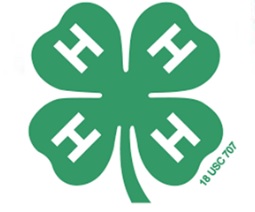 FROM STAFF REPORTS
Despite the COVID-19 pandemic, Iredell County 4-H'ers have had a busy and successful summer.
In July, Hannah Loftin and Grant Hall both won gold awards at the state level for their 4-H presentations. Loftin presented in the 14-18 Livestock and Dairy Production category. Her presentation was titled, "How to Clip a Dairy Heifer So She Is Ready for Those Colored Shavings." Grant presented on "Turkey Calls" in the 11-13 Forestry & Wildlife category.
On August 13, the NC 4-H Poultry Judging Contest was held virtually. Iredell County 4-H'ers had a wonderful showing, placing first in the senior division. The team consisted of Hannah Loftin, Laurel Gray and Hanna Ball. Iredell County 4-H was also represented by two junior contestants, Cooper Grebe and Carson Ball.
In poultry judging, youth evaluate live birds, processed ready-to-cook birds and eggs for quality, as well as the importance of marketing to the public and how to apply those skills in a realistic decision-making process. Poultry judging teaches animal husbandry fundamentals as well as life skills, including critical thinking, teamwork, and oral communication.
LEARN MORE
To learn more about these contests and other opportunities in 4-H, please contact Taylor Jenkins, Iredell County 4-H Agent, at 704-873-0507 or taylor_jenkins@ncsu.edu.