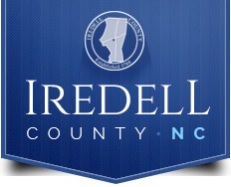 BY KARISSA MILLER
Iredell County Board of Elections Director Becky Galliher will make a pitch to county commissioners on Tuesday for additional resources for the upcoming general election.
The board will first meet at 5 p.m. in the commissioners' meeting room at Government Center, 200 S. Center Street, Statesville, for the pre-agenda briefing and then at 7 p.m. for their regular session in the same location. Both meetings are open to the public.
Galliher is asking commissioners to approve a request of $157,728 in Coronavirus Aid, Relief and Economic Security Act funds to pay for increased staffing before and during the November 3 election. The funding will help make polling sites safer for in-person voting, she said.
These funds will be used for additional postage, advertising and PPE (Personal Protective Equipment) for COVID protection.
Local voters continue to request absentee-by-mail ballots this year over concerns about the coronavirus and large gatherings.
Election officials are also asking for approval of using $250,000 in Help America Vote Act funds to pay for part-time staff and purchase needed equipment during the elections.
In other matters, commissioners will conduct a public hearing and then consider a rezoning request to rezone approximately eight acres at the corner of Robinson Road and Crusoe Drive from Residential Agricultural (RA) to Highway Business Conditional District.
The applicant is Bruce Kososki of Northlake Developers LLC, which specialize in construction of single-family homes.
According to county documents, future plans include using a portion of the property for a contractor office with indoor storage, as well as up to two other buildings and uses.
The planning staff supported the plan.
Also, during the meeting, commissioners will:
♦ Consider a request from Stony Point Volunteer Fire Department for approval of a budget amendment for allocating $20,000 from the East Alexander fund balance to assist with the purchase of equipment to supplement a recent grant award.
♦ Consider a request from Solid Waste for approval of temporarily reducing domestic livestock mortality disposal fee to $25 per occurrence through December 31, 2020.
♦ Consider a request from the Finance Department for approval of the amended Project Ordinance for Mooresville High School to appropriate remaining funds of the project to the Mooresville Graded School District.
♦ Consider a request from the Finance Department for approval of budget amendment to appropriate remaining FY20-21 funding to the Children's Hope Alliance's Treatment Alternatives for Sexualized Kids (TASK) program.
♦ Consider a request from Administration for review of the proposed North Carolina Association of County Commissioners' (NCACC) Legislative Goals.