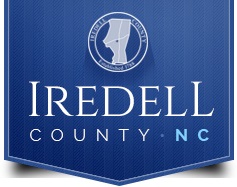 Special to Iredell Free News
With worldwide concerns about the new coronavirus, Iredell County Emergency Communications has implemented additional steps to begin screening for possible exposure by citizens who require emergency services assistance.
The health and welfare of our citizens has always been, and will always be, our top priority, ECOM officials said in a news release.
Beginning February 3, in conjunction with the current Emergency Medical Dispatch protocols already in place, telecommunications began asking additional questions related to identifying symptoms of coronavirus when a 911 call is received for medical assistance.
These additional questions will include: Has anyone there traveled to Africa or China in the past 21 days?
If the answer is yes, telecommunications will ask: Does the patient have a fever (temperature greater than 100.4 degrees) or a cough, difficulty breathing, headache, weakness, muscle pain, vomiting, diarrhea, abdominal pain or hemorrhage?
Even if the answer is no, you will be ask if the patient has been in contact with a known patient who has the coronavirus.
These questions are important, understand that by asking these questions, telecommunications are being proactive to ensure that any possible exposure is handled appropriately.