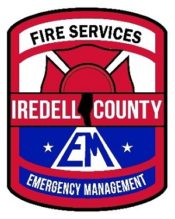 Special to Iredell Free News
Iredell County Emergency Management officials are seeking public input on damage to homes and businesses as a result of the storm that occurred on November 12.
A link to a data collection page has been placed on the Iredell County website located at https://www.co.iredell.nc.us/. This link will be active for 30 days.
If you or your business does not have access to an online platform, damages can be reported directly to the Iredell County Office of Emergency Management by calling 704-832-2161 or 704-832-2162.