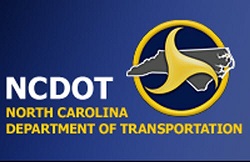 ​​Special to Iredell Free News
Due to this week's inclement weather, two bridges in Iredell County and one in Alexander County are damaged.
​Bridges on Cattlemans Road and Liberty Hill Road in Statesville and Cheatham Ford Road in Hiddenite were all damaged due to flash flooding.​
The Liberty Hill Road bridge over the South Yadkin River was built in 1955 and was last inspected by N.C. Department of Transportation maintenance crews July 7. The 240-foot bridge suffered some damage from the storms that affected the state in February of this year and was completely washed out Thursday.
The Cattlemans Road bridge over Snow Creek was built in 1961, rehabilitated in 1984 and last inspected April 8. The 120-foot bridge has been completely washed out.
The Cheatham Ford Road bridge over the South Yadkin River was built in 1948 and last inspected Oct. 23. The overall structure of the bridge is still intact, but the approach leading to the bridge has been washed out.
Bridge maintenance crews will have to wait for the water to recede to completely assess the impact of the flooding on all bridges. There is currently no estimated time for reopening of the routes.
Detours
Detours for the affected routes are as follows:
♦ Motorists traveling Liberty Hill Road, will be detoured to Pisgah Church Road, N.C. 115 and Midway.
♦ For Cattlemans Road, travelers will use Damascus Church Road, N.C. 115 and Mountain View Road.
♦ For Cheatham Ford Road, traffic will be directed to Highway 90, Sulphur Springs Road and Hill River Road.