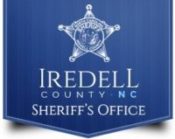 FROM STAFF REPORTS
An Iredell County grand jury has determined there is sufficient evidence for a suspect in the shooting death of a Harmony man to be charged with murder.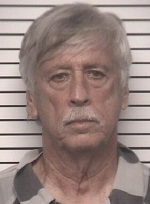 According to Iredell County Sheriff Darren Campbell, the grand jury returned an indictment on Wednesday charging Blaine Dale Hague, 71, of Union Grove with first-degree murder in the slaying of Baron "Tommy" Cass on September 7.
Hague was arrested later Wednesday and ordered held without bond, Campbell said.
The N.C. State Bureau of Investigation conducted the investigation at the request of the Iredell County Sheriff's Office because Hague was a former employee of the ICSO; he left the department in 2006.
A special prosecutor presented the evidence in the case to the grand jury, Campbell said.
Witnesses told law enforcement officers that Cass, 46, was shot during a confrontation. His body was found in a field in Union Grove.
"I'm happy this part of the investigation has come to a conclusion," Campbell said, adding that he hoped Hague's arrest and prosecution would provide the victim's family with a measure of closure.