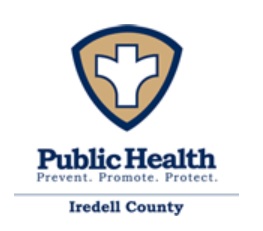 Special to Iredell Free News
The Iredell County Health Department was notified on the afternoon of Monday, March 16, of the first presumptive positive case of novel coronavirus (COVID-19) in the county.
The results have been sent to the U.S. Centers for Disease Control and Prevention (CDC) laboratory for final confirmation.
At this time, the individual is isolating at home and willingly cooperating with public health officials, according to a news release.
Iredell County Health Department team members are monitoring the individual during their isolation and are identifying any close contacts to monitor symptoms and contain potential spread. To protect individual privacy, no further information will be shared.
Today's announcement represents an isolated case.
"The Iredell County Health Department is making all efforts to protect the health and well-being of this individual and the general public," said the Iredell County Health Director Jane Hinson.
COVID-19 is currently not widespread in Iredell County.
The mission of the Iredell County Health Department is to protect the personal, community, and environmental health of Iredell County residents.
Local health officials have been working with community healthcare partners for several months to prepare for a potential case in order to properly detect and prevent the spread of this communicable disease.