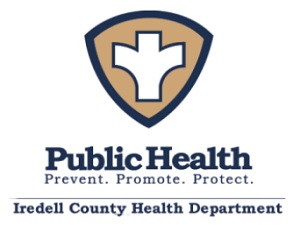 FROM STAFF REPORTS
The Iredell County Health Department reported four new cases of COVID-19 on Friday afternoon, increasing the county's cumulative total to 117.
Among those who have tested positive for the coronavirus in Iredell County:
♦ 40 people are currently in self-isolation;
♦ 4 people are hospitalized;
♦ 67 people are presumed recovered; and
♦ 6 people have died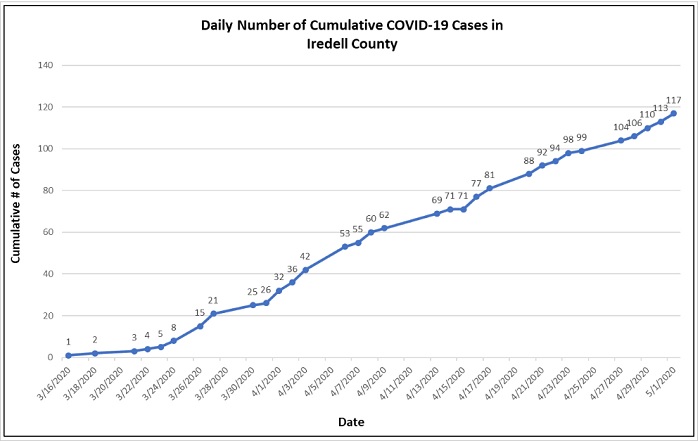 Local health officials have stressed that COVID-19 is widespread throughout the community. Residents are urged to adhere to the governor's stay-at-home order, wear face masks in public, practice social distancing and wash their hands frequently.
The N.C. Department of Health & Human Services reported Friday that 10,923 people have tested positive for COVID-19 across the state, and 399 deaths have been attributed to the coronavirus. Some 547 people are currently hospitalized across the state.
Nearly 65,000 deaths across the U.S. have been attributed to COVID-19, and there have been more than 1.12 million confirmed cases.
Geographic Dispersal of Confirmed Cases of COVID-19 in Iredell County