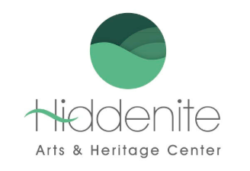 Special to Iredell Free News
In conjunction with its Black History Month programming, the Hiddenite Arts & Heritage Center will host an African Safari gallery talk and slideshow by Iredell County historian Phyllis Bailey.
The event will be held in the Lucas Mansion Gallery, located at 316 Hiddenite Church Road in Alexander County, at 3 p.m. on Sunday, February 23. The event is free to enjoy.
In 2018, Bailey took a long-planned trip of a lifetime on an Africa Safari. Her talk will focus on the wildlife, landscape, weather, people, and customs in the regions of Africa in which she traveled. An avid photographer, Bailey will delight and inspire all who attend.
In addition to her work as a long-time educator with Mitchell Community College, Bailey has worked on numerous projects such as the African-American Veterans Project, genealogy and family research for Alexander and Iredell counties, as well as regional quilt research and collection just to name a few.
She is currently working on an extensive history of African American Schools in Iredell County.
This project was supported by the N.C. Arts Council, a division of the Department of Natural & Cultural Resources. Learn more at www.NCArts.org.
LEARN MORE
Hiddenite Arts & Heritage Center events, exhibits, and programs are made possible in part through the generous funding of the Eileen and R. Y. Sharpe Family Foundation, The Winston Salem Foundation, the N.C. Arts Council, a division of the Department of Natural & Cultural Resources, the Sharpe Chair of Fine and Applied Arts, Alexander County government, the Town of Taylorsville, and the Friends of the Center membership program. The Hiddenite Arts & Heritage Center's Lucas Mansion and Educational Complex are wheelchair accessible. To learn more, call (828) 632-6966, email info@hiddenitearts.org or visit www.hiddenitearts.org