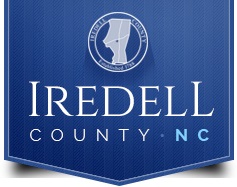 FROM STAFF REPORTS
Iredell County officials are not planning to order residents to shelter-in-place in order to prevent the spread of the novel coronavirus.
County Manager Beth Jones issued a statement about that option on Tuesday afternoon after being asked whether Iredell County would follow the same course as Mecklenburg County.
"Iredell County is not considering a shelter in place order, and we are hoping to be able to take appropriate steps to help mitigate the spread without resorting to this measure," Jones said.
Iredell County Board of Commissioners Chairman James Mallory declared a state of emergency last week, giving Jones the authority to take action to prevent the spread of COVID-19, which has claimed more than 500 lives across the United States.
In an effort to slow the spread of the novel coronavirus, Mecklenburg County officials issued a "stay-at-home" order for three weeks on Tuesday. The order takes effect at 8 a.m. on Thursday.
The measure, which allows leaving home for "essential activities," is meant to curb the spread of COVID-19. Mecklenburg County has reported 104 cases of COVID-19.
By contrast, Iredell County has reported nine cases.
Across the state, there have been 398 cases reported, according to the N.C. Department of Health & Human Services.
LEARN MORE
For more information, visit the Iredell County Health Department's website https://www.co.iredell.nc.us/1383/Coronavirus-COVID-19