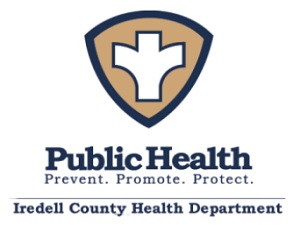 Editor's Note: The Iredell County Health Department provided the following guidance for the upcoming Labor Day weekend.
Special to Iredell Free News
A lot of socializing typically occurs around Labor Day, with the beginning of school, college students returning to campus (or coming home already because of COVID-19 infection on campuses), and of course families wanting to take their last summer break. The people of Iredell County can work together to continue using protective measures to help reduce the number of individuals who will be exposed to COVID-19.
Everyone can do their part in this fight against COVID-19 by using protective measures that can protect families, neighbors and the community at large.
As Labor Day weekend approaches, we are encouraging individuals to continue practicing the 3W's: wear a cloth face covering, wait six feet apart, and wash your hands.
After Memorial Day, Iredell County saw a 4 percent increase in the percent of positive cases. In May, our COVID-19 positive rate was between 6 to 7 percent, but jumped to nearly 11 percent in mid-June. Currently, the percent of positive tests in Iredell County is 6 percent, which is close to our state's goal of 5 percent.
While there is no way to ensure zero risk of infection, it is important to understand potential risks and how to adopt different types of prevention measures to protect yourself and to help reduce the spread of COVID-19. The best way to prevent illness is to avoid being exposed to this virus. The COVID-19 virus is spread from person-to-person through respiratory droplets produced when an infected person coughs, sneezes, or talks.
In general, the more closely you interact with others and the longer that interaction, the higher the risk of COVID-19 spread. Wearing a mask does not replace the need to practice social distancing.
If individuals decide to engage in public activities over the Labor Day holiday, we encourage them to continue to protect themselves by practicing everyday preventive actions, such as, washing their hands often, avoiding close contact with others, covering their mouth and nose with a cloth face covering when around others, always covering coughs and sneezes, and regularly cleaning and disinfecting surfaces.
The highest risk as described by the CDC are those family or neighbor pot-luck food events where large in-person gatherings occur (with out of town guests) and it is difficult for individuals to remain spaced at least six feet apart. It is important to closely monitor your symptoms such as fever, cough, or shortness of breath after attending an event.
Symptoms can appear anytime from 2 to 14 days after an interaction with an infected individual. If symptoms develop, or you fear you may have been exposed to COVID-19, it's important to get tested. If you are tested for COVID-19, it's important that you remain at home while awaiting your results. Staying home if you are symptomatic, awaiting test results, tested positive for COVID-19, or been in close contact with someone who has tested positive is the only way to truly protect our community and stop the spread.
Testing Sites
Starmed will be offering drive-thru testing throughout the county nearly every day of the week in September. Testing is available to both insured and uninsured, with no out-of-pocket expense. Those with health insurance should bring their insurance information with them to the testing site. Language access services will be available at the testing site during hours of operation. Please wear a face covering throughout the duration of your visit. For more information about upcoming testing times and places, visit https://nc-iredellcounty.civicplus.com/1406/Community-Testing