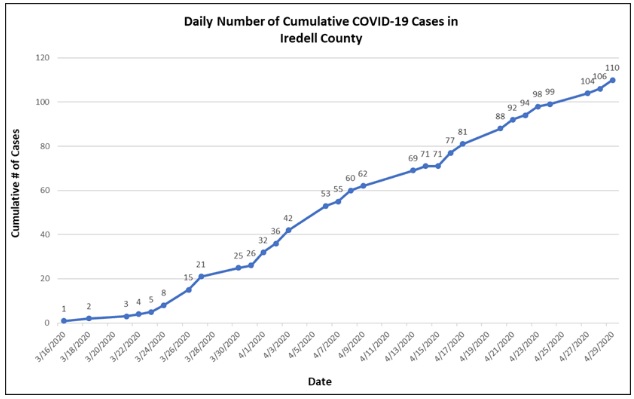 FROM STAFF REPORTS
Iredell County health officials reported four news cases of COVID-19 on Wednesday, increasing the county's total to 110.
Among the confirmed cases:
♦ 35 people are currently in isolation;
♦ 64 people are assumed recovered;
♦ 5 people are currently hospitalized; and
♦ 6 people have died
Ninety-nine of the confirmed cases are south of Interstate 40, but local officials stress that COVID-19 is widespread in the community.
Geographic Dispersal of Confirmed Cases of COVID-19 in Iredell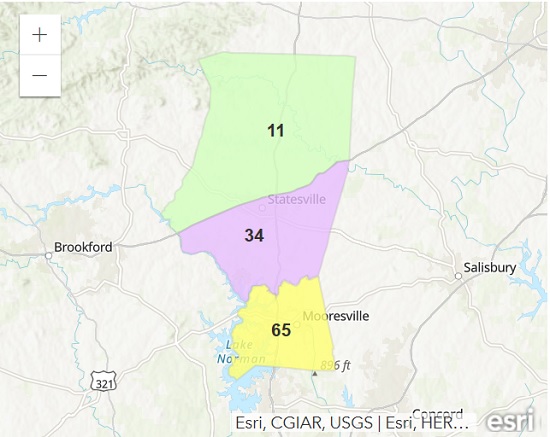 Health officials urges residents to adhere to the governor's stay-at-home order, wear face masks in public, practice social distancing and wash their hands frequently.
Some 354 deaths in North Carolina have been attributed to COVID-19, and 551 people are currently hospitalized. Both of those numbers have increased steadily during the past 10 days.
There have been 1.06 million cases reported in the U.S, and 60,823 deaths across the nation have been attributed to COVID-19.
Globally, 225,000 people have died and more than 3.17 million cases have been reported.