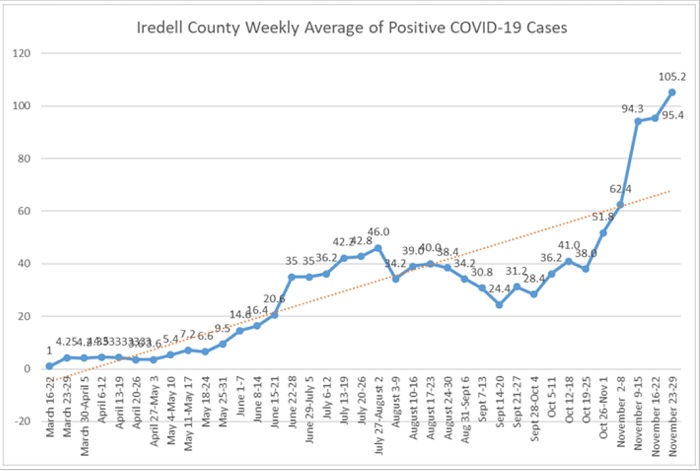 FROM STAFF REPORTS
Two more people who have tested positive for COVID-19 in Iredell County have passed away.
The Iredell County Health Department on Monday reported the county's 65th and 66th deaths attributed to COVID-19 since the onset of the pandemic in March. Local health officials do not release personal information about individuals who test positive, including those who die.
In the first update since the day before Thanksgiving, health officials reported 51 new cases on Monday, increasing the total number of laboratory confirmed cases of COVID-19 in the county to 5,784.
Some 1,054 people in Iredell who have tested positive are currently isolating at home, and 26 people are hospitalized with COVID-19.
Health officials estimate that 4,638 individuals in Iredell who have tested positive are presumed recovered, but some may develop long-term health issues.
County officials urge residents to wear face coverings, practice social distancing and wash their hands frequently.