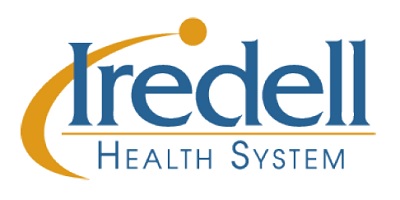 Special to Iredell Free News
Iredell Health System's Hospital-Based Skilled Nursing Facility has named Kristie Turner as its new director of nursing.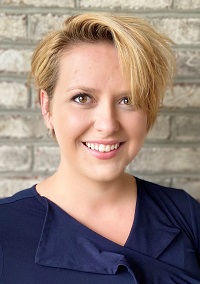 Turner began as a floor/charge nurse when she joined the Skilled Nursing Facility in 2017 and was promoted to assistant director of nursing a year later. When the position of interim director of nursing was announced January 1, 2020, Turner applied and immediately accepted the position.
"The entire Skilled Nursing team is excited about her new role, and we look forward to many successful years under her leadership," said Lindsay Smith, administrator for the Skilled Nursing Facility.
Turner is looking forward to leading the facility's staff facing unique challenges as she assumes her new role at an unprecedented time.
"For three years, I have been a proud part of the Skilled Nursing team and have witnessed the high-quality care provided by the Skilled Nursing staff," Turner said. "However, I have never been prouder than now when I have seen the compassion and resilience of our staff as they have provided care, support, and encouragement to residents who are currently separated from their families during the pandemic."
"Kristie has done a fantastic job as interim director of nursing," Smith said. "She assumed her responsibility during a very difficult time in the healthcare field — a worldwide pandemic. She has faced many challenges, but she has conquered each one with a level of professional determination, and I want to thank Kristie for a job well done."
A wife and mother of two 3-year-olds, Turner shared her vision for Iredell's Skilled Nursing Facility.
"My goal in my new role as director goes far beyond overseeing the day-to-day operations. Rather, I hope to engage and support the nursing staff to continue to search for ways to inspire the wellbeing of our residents, families, and community."
About Iredell Health System
Iredell Health System includes Iredell Memorial Hospital; Iredell Home Health; Iredell Wound Care & Hyperbaric Center; Community and Corporate Wellness; Occupational Medicine; the Iredell Physician Network and more. Iredell Memorial Hospital is the largest and only nonprofit hospital in Iredell County. The comprehensive healthcare facility has 247 beds; more than 1,700 employees; and has 260 physicians representing various specialties. Centers of excellence include Women's and Children's; Cardiovascular; Cancer; Surgical Services and Wellness & Prevention. The mission of Iredell Health System is to inspire wellbeing. For a comprehensive list of services and programs, visit www.iredellhealth.org.