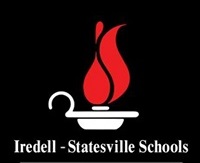 UPDATE: USDA Secretary of Agriculture Sonny Perdue announced Monday that the USDA will extend the waiver flexibility to allow schools to participate in the summer nutrition programs through December 31, 2020, allowing every child to receive meals at no cost.
Special to Iredell Free News
Iredell-Statesville Schools is marking the transition from the Summer Nutrition Programs to the National School Breakfast and Lunch Programs for the 2020-21 school year by encouraging all families to continue to access meals from school.
Research shows that well-nourished students are ready to learn and perform at a higher level inside and outside of the classroom. School nutrition programs offer students access to safe, convenient, and nutritious meals for students that are affordable for families.
Following the closure of schools in March, waivers were granted by the U.S. Department of Agriculture (USDA) to support emergency feeding through Summer Nutrition Programs and to provide flexibility for meal distribution to ensure no child went hungry during the COVID-19 pandemic.
This flexibility ends August 31, as schools reopen and return to the National School Breakfast and Lunch Programs.
As of September 1, Iredell-Statesville Schools will return to following rules and regulations for the National School Breakfast and Lunch Programs. Under these regulations:
● Meals are available to all enrolled pre-K through 12th grade students.
● Students who are eligible for free meals will continue to receive meals at no charge.
● For the 2020-21 school year, students who qualify for reduced-price school meals will receive
meals at no cost, thanks to funding provided by the N.C. General Assembly
● Families who do not qualify for free or reduced-price school meals may purchase meals for
their students. Meal prices can be found HERE.
● For students who are learning remotely, meals may be picked up at school by parents,
guardians or designated caregivers as grab-and-go meals or curbside pick-up.
● Parents and caregivers will be asked to provide their student's name(s) and/or ID numbers in
order to pick up meals. We encourage families to pay online.
We encourage families to complete a school meals application as soon as possible to see if
their students may be eligible for free or reduced-price meals. Please remember that families must re-apply at the beginning of every school year. An application can be completed anytime during the school year if a family experiences a change in income, a job loss, additional household members, etc. Families can apply for free/reduced meals HERE. Families who are accessing school meals can access the SCHOOL MENU.
Iredell-Statesville Schools asks families to continue supporting school meals Local School
Nutrition Programs help employ numerous community members across the food supply chain,
from food growers, distributors and delivery drivers to School Nutrition, Transportation and
Finance personnel.