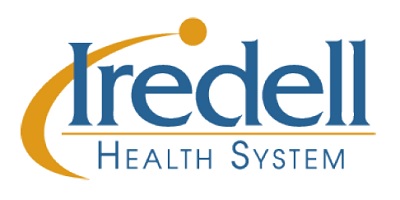 Special to Iredell Free News
As the state continues to reopen, Iredell Health System's Cardiopulmonary Rehab and Surgical Services departments have recently implemented specific safety measures to ensure the health and wellbeing of patients and staff receiving treatment in those respective areas.
Cardiopulmonary Rehab
Iredell Health System's Cardiopulmonary Rehabilitation Department provides individualized exercise treatment plans to patients.
To protect the safety of its patients during the coronavirus pandemic – a population at high risk for complications from the virus – the Cardiopulmonary Department temporarily closed its programs in mid-March. The programs restarted in mid-May, with the following new safety measures in place:
• All seating and exercise equipment is placed at least 6 feet apart.
• Open trash canisters were replaced with canisters with lids.
• Gym occupancy is limited to 10 people, including patients and staff. This may increase as state restrictions are eased.
• Class size has decreased from 12 to 8 patients.
• Pulmonary Rehab and Cardiac Rehab classes do not overlap.
• Both staff and patients wear masks while in the gym.
• Each patient is screened with temperature checks before they are allowed to exercise. Anyone found with an elevated temperature is politely asked to leave and is unable to return to class until they have been cleared by their physician.
• Equipment is cleaned between each patient.
• Patients wash their hands upon arrival, between each use of equipment, and before leaving.
The department has shown its strong status in the community and the need for its services, with
more than 50 patients already enrolling in the Cardiac/PAD Rehab or Pulmonary Rehab program
since it reopened.
Lisa Warren, director of Cardiopulmonary Rehab, expressed her gratitude for the department again being able to provide its services to the community.
"We are so appreciative of the ongoing administrative support of our program. We have offered this service to the community for 38 years, and I am happy our program continues to grow and provide state-of-the-art multidisciplinary care for cardiac, pulmonary, and PAD patients," she said. "The staff is resilient. They have embraced the challenges and the associated changes brought forth by the pandemic and have not waivered. We are all so thankful to be offering our services to the community once again."
Surgical Services & Endoscopy
To guide them in safely resuming elective surgeries, Iredell Health System's Surgical Services and Endoscopy departments have followed the roadmap laid out by several professional organizations, including the American Hospital Association (AHA), American College of Surgeons (ACS), American Society of Anesthesiologists (ASA), and Association of periOperative Registered Nurses (AORN).
While some surgeries continued throughout the COVID-19 pandemic, any that were not considered time-sensitive were put on hold. To prepare for restarting surgical cases, the Health System created a plan that allowed for surgeries to begin again using a tiered approach, with each tier allowing more procedures as state and local data showed it was safe to do so. The first tier began in early May, transitioned to tier 2 partially through the month and entered tier 3 at the beginning of June.
Patients having procedures at Iredell's Same Day Surgery (SDS) or Endoscopy departments will
notice the following new safety measures:
• Visual alerts, including signs and posters, placed at entrances and in other strategic locations providing instruction on hand hygiene, respiratory hygiene, and cough etiquette.
• A designated employee checks the temperature of each individual upon arrival.
• Staff ensure personal protective equipment, medications, and resources are available before proceeding with each case.
• Patients and families are asked to wear facemasks and are encouraged to bring their own.
• All staff and patients wear masks in clinical areas.
• Pre-anesthesia assessments are completed via phone to limit the amount of traffic in the area unless face-to-face communication is necessary. Requirements and instructions related to COVID-19 are discussed at this time, prior to a scheduled surgery. Similar instructions regarding COVID-19 are also reinforced by the patient's doctor's office as well.
• A designated operating room and recovery room has been converted to negative pressure air exchange in SDS. The Endoscopy Department also has negative pressure rooms available.
• To reduce crowding in SDS and Endoscopy areas, and to maintain physical distancing, staff ask families to remain outside (e.g. stay in their vehicles) whenever possible until the patient is ready to be discharged. A discharge nurse reviews home care instructions with the driver and patient curbside. Families are contacted via cellphone for updates on the progress of a surgery throughout the patient's stay.
• Pre-operative rooms in both SDS and Endoscopy are private. Post-operative rooms for Endoscopy are also private.
"We understand it has been difficult for our patients to wait to have necessary surgical procedures, and we are extremely grateful for their patience as we have made changes and adjustments during the COVID-19 pandemic," said Ashley Sterchi, director of Surgical Services for Iredell Health System. "We are confident our new protocols will keep patients and staff safe and we look forward to continuing to care for our community."
About Iredell Health System
Iredell Health System includes Iredell Memorial Hospital; Iredell Home Health; Iredell Wound Care &
Hyperbaric Center; Community and Corporate Wellness; Occupational Medicine; the Iredell Physician
Network and more. Iredell Memorial Hospital is the largest and only nonprofit hospital in Iredell County.
The comprehensive healthcare facility has 247 beds; more than 1,700 employees; and has 260 physicians representing various specialties. Centers of excellence include Women's and Children's; Cardiovascular; Cancer; Surgical Services and Wellness & Prevention. The mission of Iredell Health System is to inspire wellbeing. For a comprehensive list of services and programs, visit www.iredellhealth.org.