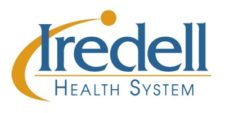 Special to Iredell Free News
Iredell Health System has named Andrew Hennis as director of its Food & Nutrition Services. As director, Hennis is responsible for all food and nutrition services, including patient, staff and visitor meals.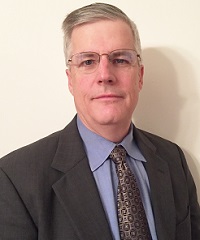 "It is our responsibility to take care of the patients and family members in our Health System and feed the people who take care of the patients as well," he said.
Hennis was most recently a system director of food & nutrition for the University of Florida Health Shands Hospital. He worked in a similar role for Mission Health, which is based in Asheville. He describes being grateful for the opportunity to help employees grow in leadership positions.
"I'm most proud of the people I have helped develop, and I enjoy watching them grow in their careers," he said.
A certified dietary manager, Hennis earned bachelor's and associate's degrees from Augusta University in Augusta, Ga.
He is a member of the Association of Nutrition & Food Service Professionals and the Association of Healthcare Foodservice. He is also active in the Aloysius Catholic Church and the Knights of Columbus.
Hennis and his wife of 29 years met while working at a hospital and now have three grandchildren. He enjoys attending Hickory Crawdad baseball games, playing golf, and skeet shooting.
"I look forward to working with the Iredell Health System team and caring for our patients and staff. I have always believed that after providing a positive work environment, everything else works out."
About Iredell Health System
Iredell Health System includes Iredell Memorial Hospital; Iredell Home Health; Iredell Wound Care & Hyperbaric Center; Community and Corporate Wellness; Occupational Medicine; the Iredell Physician Network and more. Iredell Memorial Hospital is the largest and only nonprofit hospital in Iredell County. The comprehensive healthcare facility has 247 beds; more than 1,700 employees; and has 260 physicians representing various specialties. Centers of excellence include Women's and Children's; Cardiovascular; Cancer; Surgical Services and Wellness & Prevention. The mission of Iredell Health System is to inspire wellbeing. For a comprehensive list of services and programs, visit www.iredellhealth.org.