Special to Iredell Free News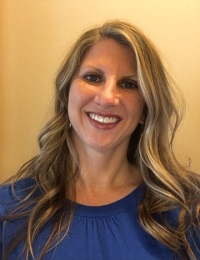 Iredell Health System's Cardiopulmonary Rehabilitation Department has named Jennifer Simmons as its lead clinical exercise physiologist.
Simmons joined Iredell Health System's Cardiopulmonary Rehab team in March 2007. She is the lead coordinator for Iredell Fitness, a program centered on health, fitness, and safety evaluations for emergency personnel.
Simmons earned a Bachelor of Science in exercise science from Appalachian State University and Master of Science in exercise physiology from UNC Charlotte. In her new role, she will assist Iredell Cardiopulmonary Rehab's director in day-to-day operations.
About Iredell Health System
Iredell Health System includes Iredell Memorial Hospital; Iredell Home Health; Iredell Wound Care & Hyperbaric Center; Community and Corporate Wellness; Occupational Medicine; the Iredell Physician Network and more. Iredell Memorial Hospital is the largest and only nonprofit hospital in Iredell County. The comprehensive healthcare facility has 247 beds; more than 1,700 employees; and has 260 physicians representing various specialties. Centers of excellence include Women's and Children's; Cardiovascular; Cancer; Surgical Services and Wellness & Prevention. The mission of Iredell Health System is to inspire wellbeing. For a comprehensive list of services and programs, visit www.iredellhealth.org.