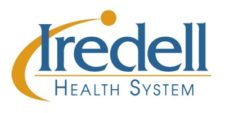 Special to Iredell Free News
It can be a patient's greatest annoyance – summarizing information to a medical assistant in an exam room, only to have to repeat the information while answering a physician's questions. See another provider and the questions and answering starts all over again.
But Iredell Health System just made things a lot easier for patients and their providers.
Consistent with its target to center on patient needs, the Iredell Physician Network has transitioned to the same electronic health record used by Iredell Memorial Hospital, creating standardization with a shared patient platform sure to boost patient safety and satisfaction.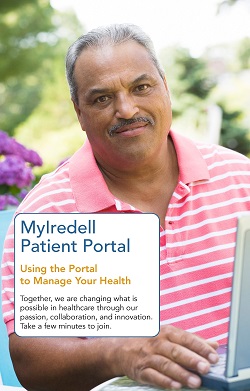 A patient's health record will continuously accompany them whenever they visit any Iredell provider or area of the hospital. Current medications are listed and immediately updated, and patient information such as medical and family history is included in the single record.
The new cloud-based system provides convenience and ease of use for patients, especially for those who may feel overwhelmed by technology. The shared patient portal, called MyIredell, links medical providers from Iredell Memorial and the Iredell Physician Network, enabling both new and existing patients to view all of their records in one location. Providers will also be able to see a patient's information in one location, thus eliminating the need for a patient to repeat health conditions, family history and more at their visits.
The portal also enables patients and providers to make televideo visits within its system, a valuable resource that has proven to be effective and needed as the Iredell Physician Network continues the telehealth efforts it has grown during the COVID-19 pandemic.
The newfound continuum of medical information enhances the safety of patients, who are less at risk of giving incorrect or incomplete information, such as missing an emergency room note indicating a new medication.
The integrated platform enhances record access and visibility for providers, especially benefitting patients who aren't feeling well or who are having trouble providing information. With less hassle, patients can focus more on their treatment and recovery.
"We wanted an integration between Iredell Memorial Hospital and the Iredell Physician Network," said Kim Holland, Iredell Physician Network's director of operations. "This new module for our offices is very robust and more easily allows providers across the Health System to work with the same health record. As a result, both our providers and our patients will have a more positive experience."
"I want to thank the Iredell Physician Network and Information Services staff for tirelessly working to ensure this transition occurs," said John Green, president & CEO of Iredell Health System. "This integration provides a better and more consistent electronic health record throughout Iredell Health System and furthers our mission to inspire wellbeing — together."
About Iredell Health System
Iredell Health System includes Iredell Memorial Hospital; Iredell Home Health; Iredell Wound Care & Hyperbaric Center; Community and Corporate Wellness; Occupational Medicine; the Iredell Physician Network and more. Iredell Memorial Hospital is the largest and only nonprofit hospital in Iredell County. The comprehensive healthcare facility has 247 beds; more than 1,700 employees; and has 260 physicians representing various specialties. Centers of excellence include Women's and Children's; Cardiovascular; Cancer; Surgical Services and Wellness & Prevention. The mission of Iredell Health System is to inspire wellbeing. For a comprehensive list of services and programs, visit www.iredellhealth.org.