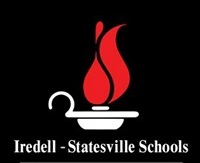 BY KARISSA MILLER
While most Iredell-Statesville Schools students had the option of receiving 100 percent remote instruction this fall, some students could not make that choice because they did not have adequate electronic devices or internet service at home.
During Monday's Iredell-Statesville school board meeting, board members voted unanimously to approve the purchase of 300 iPads for elementary students to help bridge the technology gap.
According to I-SS Executive Director of Technology and Media Services David Edwards, this purchase will help ensure all students are equipped with the technology they need at home.
The total cost of the devices and three-year Apple Care for the iPads is approximately $119,453.25. The devices be purchased with funds from the Coronavirus Aid, Relief, and Economic Security Act (CARES).
"With a large number of fully virtual students in elementary school, the 2:1 (technology device) ratio has been skewed for the face-to-face students," Edwards said.
The new devises should arrive within three weeks.
These devices will be issued as primary devices to students who currently do not have a device at home or have limited access to a device.
Edwards also provided an update on the 700 Chromebooks purchased earlier this summer. With the help of a local vendor, 300 of the laptops should arrive within the next two weeks; the others are scheduled to arrive early next year.
The delay is caused by high demand across the country.
District officials said there are a number of reasons I-SS needs more devices, including an increase in enrollment in middle and high schools and the loss of some devices.
According to school officials, the district initially ordered 13,450 MacBooks, but needs around 13,713.
During the pandemic, the technology department has provided hot spots and is continuing efforts to recover devices that have not been turned in by students.
Less than 5 percent of devices have not been turned in, Edwards told the board.
Superintendent Jeff James has used the analogy of "building a plane while flying it" to describe how I-SS has been adapting to a school year like no other.
The district, James said, is working around the clock to address device shortages and other technology related issues. He asked for patience and understanding as they work through unprecedented challenges.