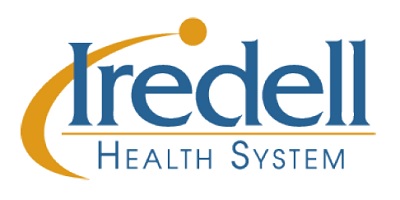 Special to Iredell Free News
As the flu continues to spread in North Carolina, Iredell Memorial Hospital is responding to the challenge of treating those with serious symptoms, while protecting other patients from the virus.
Iredell Memorial Hospital has treated dozens of patients with flu-like symptoms since December. More than 100 positive flu cases have already been reported at the hospital during that time.
Effective Friday, January 10, Iredell Health System is asking guests not to bring children under the age of 18 to visit patients in the hospital. Children under the age limit should only visit the hospital if they are seeking medical attention themselves.
Anyone with a cough, cold, fever or sore throat is asked to refrain from visiting hospital patients as well.
"Restrictions like this are necessary to help protect our patients as well as our staff and visitors," said Pam Gill, director of Infection Prevention for Iredell Health System. "We also encourage all visitors to use the masks, hand sanitizer and tissues available at public entrances of Iredell Memorial."
Even though the flu season is well underway, it's still not too late to get vaccinated.
"For whatever reason, too many people choose not to get the flu shot," said Gill. "They may be afraid it may make them sick or heard of someone who had a bad experience. Yet, the evidence shows that the flu shot is the best tool we have to slow and prevent the spread of the virus."
About Iredell Health System
Iredell Health System includes Iredell Memorial Hospital; Iredell Home Health; Iredell Wound Care & Hyperbaric Center; Community and Corporate Wellness; Occupational Medicine; the Iredell Physician Network, and more. Iredell Memorial Hospital is the largest and only non-profit hospital in Iredell County. The comprehensive healthcare facility has 247 beds, more than 1,6500 employees; and has 260 physicians representing various specialties. Centers of excellence include Women's and Children's; Cardiovascular; Cancer; Surgical Services and Wellness & Prevention. 100The mission of Iredell Health System is to inspire wellbeing. For a comprehensive list of services and programs, visit www.iredellhealth.org