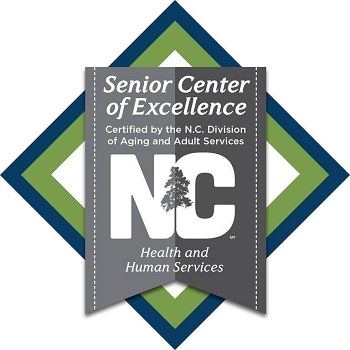 Special to Iredell Free News
The Iredell Senior Center has something for seniors of all ages in January.
Located at 344 East Front Street in Statesville, the Iredell Senior Center is North Carolina Certified Center of Excellence. Call (704) 873-8568 for more information.
January Events
Blood Pressure Check
Wednesday, January 8, 12:30 p.m.
Details: Come by and check your blood pressure with an RN from Iredell Health System Community Wellness.
Preventing Falls
Thursday, January 9, 2 p.m.
Details: Presented by Yaz Furukawa of Zcare. Falls are a big deal, especially for older adults. Learn what puts you at risk for falls, ways to prevent falls, tips to fall proof your home and much more.
Tech Talk
Tuesday, January 14, 10 a.m.
Details: Cost is $10. Do you have any tech questions for your cell phone, tablet or computer? Make an appointment with Jackie.
Coffee with Statesville Mayor Costi Kutteh
Tuesday, January 14, 2 p.m.
Deatils: Please join us for this wonderful opportunity to have a casual conversation with the mayor of Statesville in a comfortable, relaxed atmosphere. Coffee will be available.
Hoarding Seminar
Thursday, January 16, 1 p.m.
Details: Presented by Mandy Matney of Vaya Health. "I'm covered up" is not just about physical retention of things. More importantly, it's about emotional components that won't allow release. This presentation examines, causes, symptoms, adaptive treatment, and care methods for those dealing with hoarding behavior. A focus is placed on the aged population.
Microsoft Word
January 21 & 28, at 10 a.m.
Details: Cost is $20. Two-day class with Jackie limited to five students using the Windows Operating System. (No IPads or IPhones). Create a document with basic formatting, save the document, insert graphic/picture.
Dance & Karaoke
Friday, January 24, 5:30 to 8 p.m.
Details: Sponsored by The Iredell Senior Center. Join us for a meal, Dance, & Karaoke. Bring a covered dish to share and serving utensils for the 5:30 meal.
Bingo
Friday, January 24, 1:30 p.m.
Details: Presented by Tiffany from United Health Care. Bring a snack to share. The Iredell Senior Center will provide drinks.
Fourth Friday Movie
Friday, January 24, 1:30 p.m.
Details: Call the Senior Center for the movie name. Complimentary Popcorn & Drinks.
Ladies Snack and Chat Tuesdays
Every Tuesday, 10 a.m.
Details: Ladies can gather for a snack and get to know each other every Tuesday morning. Brookdale Senior Living, Home Instead, Maple Leaf Health, and Senior Helpers are sponsoring this event.