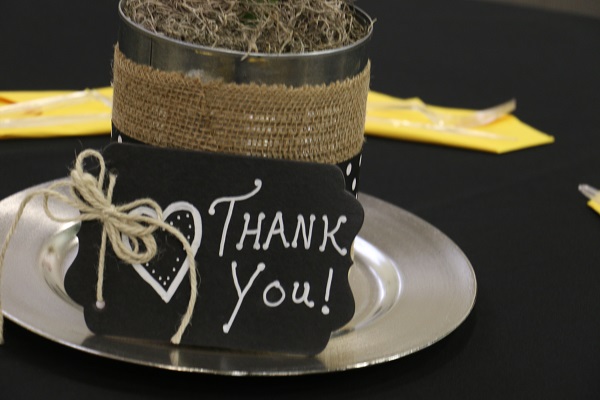 BY KARISSA MILLER
Without a reliable bus driver to pick them up and take them home, many students would not make it school.
Iredell-Statesville Schools recognized around 200 bus drivers, which includes substitutes and other school employees who can drive when needed, last week for being the school system's unsung heroes.
"It takes a special person to be a bus driver," said Superintendent Brady Johnson. "They are the first people that greet our children and the last ones to wish them a good night and truly are the face of the school system."
A special dinner banquet was held Tuesday evening at the Unity Center and representatives from every single school were present. Each received a small gift for their hard work and an opportunity to win door prizes.
"I'm very proud of these folks. Regardless of weather conditions, there are out the door way before most people are out of bed. Their safety record is second to none. They transport nearly 12,000-plus kids nearly 14,000 miles and again the safety record is greatly admired," Johnson said.
I-SS runs approximately 225 regular education buses every day and around 30 Exceptional Children buses.
While Tuesday evening was a memorable night for many school bus drivers, officials say more needs to be done to recognize their contributions.
Johnson said that state is in a crunch with a bus driver shortage and bus drivers are due for raises.