By KARISSA MILLER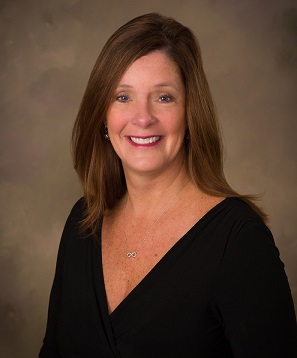 During her nearly 29-year career in public education, Melanie Taylor has made an impact children throughout the county.
On Sunday, the Iredell-Statesville Schools deputy superintendent of curriculum and instruction began the next chapter of her life: retirement.
"It's just time," Taylor said. "There's been a lot of changes with education locally and on the state and national level and that makes it hard to focus on the kids and that's why I'm here."
Although she had the option to retire earlier, Taylor said she wanted to make sure that the planning for the new Third Creek Middle School and IB program expansion at Statesville High went through before she stepped down.
As the system prepares to transition to a new superintendent and deputy superintendent during the next six months, Taylor hopes the focus of this year remains on students and teachers.
"I feel confident with the leadership that we have in place right now that they can continue to move things forward in a positive direction," Taylor said. "I'm extremely hopeful that the school board will find the right leader."
Taylor has passed her responsibilities onto Jonathan Ribbeck, the district's executive director of Title I and elementary education, and Kelly Cooper, executive director of secondary education.
Meanwhile, Taylor plans to work alongside her husband David in the downtown Statesville business they purchased two years ago. She looks forward to spending more time with her nine-year-old daughter and having more flexibility with life.
Successful Leadership
Looking back on her career, Taylor said she learned about the importance of continuity in leadership. During her first 10 years with I-SS, Taylor worked for four superintendents and various interims.
"It was really difficult to get any kind of traction," she explained.
Since 2002, she's worked closely with two superintendents, Terry Holliday and Brady Johnson. Taylor describes that span of time as 18 years of stability, which is more than a child's career in school.
"That stability in leadership, allowed us to put a lot of solid processes and systems into place," Taylor said.
The accomplishment that she's most proud of as deputy superintendent is the variety of programs that I-SS now offers parents and students.
The district's choice programs, which include early colleges, dual immersion programs, career academy and technical school and International Baccalaureate program to name a few, give students a leg up on their future, she said.
"I think as a district that's extremely low funded we have been very innovative and explored grant opportunities," Taylor explained. "We have received almost $50 million in federal grants over the last 10 to 12 years to provide additional resources and opportunities for our schools in our community."
Another accomplishment that she's proud of is increased achievement rates that the district has achieved.
Taylor said she sees herself as a facilitator leader and hopes that everyone that she's worked with feels that she has listened to them.
Her easy-going mannerisms and dedication to I-SS employees has inspired her staff and also drawn the admiration of other education professionals. She has hosted visitors from other school systems and has also traveled throughout the state and overseas on behalf of the school system.
Roots in Education
Taylor graduated from University of North Carolina-Greensboro in 1991 with a degree in business education and business and marketing. She was in the first group of North
Carolina teaching fellows and knew that she wanted to teach.
"I used to play school with my grandma. My parents were both educators. I think it's always been in my blood," she said.
When Taylor was a student at North Iredell High, her dad, John Nantz was her principal.
She has taught elementary school, served as elementary school assistant principal and principal, and executive director for elementary and Title I. She helped bring a unique brand of instruction that landed her the deputy superintendent role for 12 years.
Most professionals like to give credit to the ones who helped them succeed, and Taylor is no exception.
"At a young age, my parents instilled a good work ethic. I had a lot of good mentors along the way and when I was teaching and trying to get into administration, I had people that gave me good advice and that were advocating for me," she said.
Taylor recalled an opportunity that came up when someone from another district called and offered her a job.
"I really thought long and hard about it … I decided to stay in Iredell-Statesville Schools because of the leadership we had here," she said.
The other opportunity, she explained, offered the same amount of money for less work.
"I thought I could learn and grow more professionally by staying here — I'm really glad I stayed," Taylor said.
She said that she learned a lot by working with Susan Allred, who held the deputy superintendent position prior to Taylor.
"I always try and learn from all the people that I've worked with, the good and the bad, and try and incorporate that into my leadership style," Taylor said.
Teaching is a rewarding profession. She was reminded that teachers make a difference when she recently ran into some former students.
"I look back on it fondly. It's been a really good experience for me. When you run into former students and teachers, you never realize the impact that you had. When you hear those positive comments, it's reaffirms that somewhere along the way you did the right thing," she said.