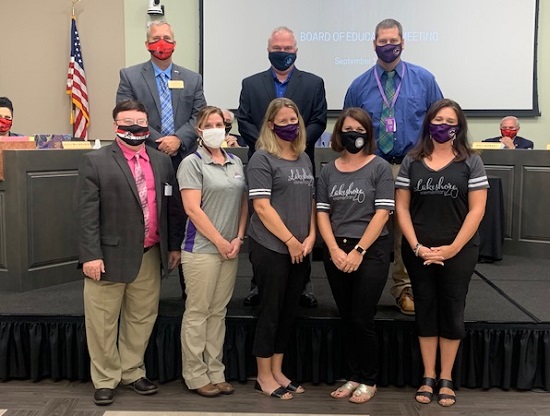 Special to Iredell Free News
Lakeshore Elementary School was recently recognized as a North Carolina STEM Recognition School.
Lakeshore was one of only two schools in the state that received this prestigious recognition in 2020, and is only the 31st STEM Recognition School in North Carolina.
"Lakeshore started a journey six years ago to teach children of the 21st century," Superintendent Jeff James explained. "It involves an approach where students work collaboratively to solve real world problems. It incorporates a career-centered outlook so students are exposed to the vast world that awaits them.
"The term STEM has become a buzz word as of late, but for Lakeshore it means so much more. It is a way of life for those students when they enter the building each day," he added.