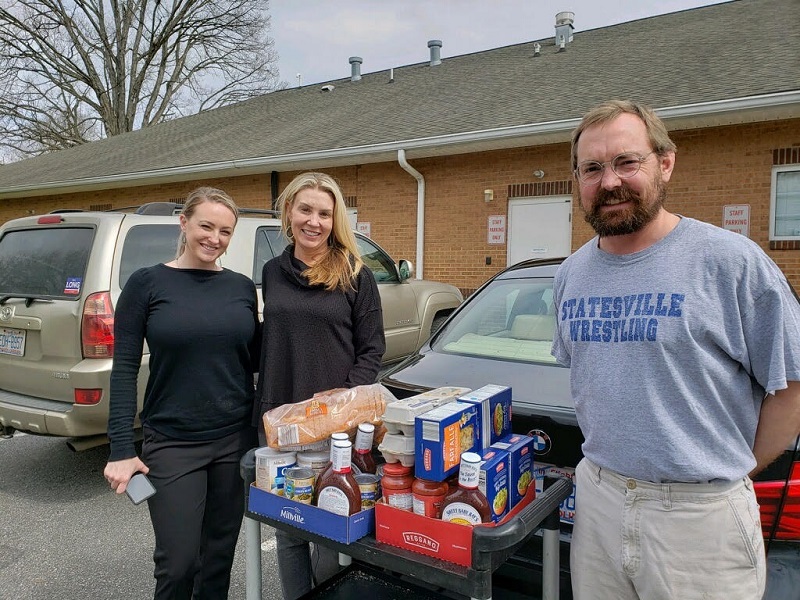 BY DEBBIE PAGE
debbiepage.iredellfreenews@gmail.com
Worried about how the COVID-19 outbreak was affecting the local community, attorney Ashley Cannon decided to take action to help those who are homeless and those impacted by the loss of paychecks due to business closures.
Cannon sent a heartfelt letter to her colleagues in Iredell and Alexander counties, asking them to donate to organizations that help these at-risk populations.
"I know that we, as a community and nation, are all suffering right now. I would like to do something as a Bar to help those who are the most vulnerable in our community at this time. As you know, many businesses have shut down and people who are living paycheck to paycheck are facing extremely difficult times with the prospect of it only getting worse over the upcoming weeks and months."
"Fifth Street is already running low on food and I can only imagine that as businesses continue to shut down, people are going to need their services. I contacted Patti West and she gave me a list of things that they need."
"I think it would be great if our Bar could do our part in providing some of these items to them. I am happy to take them over to Fifth Street to minimize the contact. Will you please consider making a donation and dropping it off at my office so we can do our part to take care of the people who are really suffering right now."
The response was more than Cannon even imagined.
"The District Bar is all the lawyers in Iredell and Alexander counties. The response has been overwhelming and the Bar has decided to donate $5,000 to Fifth Street Ministries and $1,000 to the Christian Crisis Center of Alexander County to assist those in our community that have been impacted the most by COVID-19," she said.
Cannon and Marisa Thompson delivered the first boxes of donated food on Wednesday. On its Facebook page, Fifth Street thanked them and the community "for the kind donation of collected food items today!"
"They also came bearing an incredibly thoughtful and generous gift from the District 22A Bar Association that will be used to purchase food for the community kitchen! This gift is especially appreciated in light of the crisis we are facing and the shortage of food we fear will happen. THANK YOU, LOCAL ATTORNEYS!"
"Gifts like these show the heart of our community at its best. We are grateful!"
Cannon is urging community members to continue to make either financial or in-kind donations to Fifth Street of essential food items. "I encourage anyone to bring those to my office, and I can arrange a drop-off. Anyone who wants to donate can also call Fifth Street directly to arrange a drop-off time."
Items needed are:
♦ Canned foods
♦ BBQ sauce
♦ Spaghetti sauce
♦ Milk
♦ Eggs
♦ Quick grits
♦ Pasta
♦ Bread
Cannon's office at 140 East Water Street is open from 8 a.m. to 5:30 p.m. She can also make arrangements to pick up anything that donors wish to give if that is more convenient.
Donors can contact Cannon at 336-682-0411 or at her office at 704-872-7438 if they have questions or want to arrange a pick up.