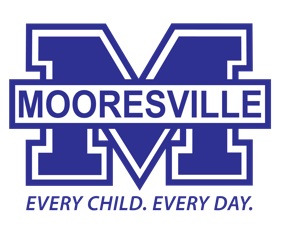 BY MELINDA SKUTNICK
Mooresville Graded School District Board of Education Member Deborah Marsh rallied for decreased responsibilities on teachers during a tumultuous school year overwhelmed by COVID-19.
Marsh, a former long-time principal at South Elementary, questioned the additional duties being placed on teachers across the district. At multiple times throughout Tuesday's regular monthly board meeting, she commented on the increased workload placed on teachers this year due to pandemic precautions, synchronous and asynchronous learning and ever-changing education environments.
"We need to take a hard look at what we keep adding to the plate," she said. "The teachers have too much right now on their plate.
Specifically, Marsh made reference to the assistant principals leadership academy, which hosted its second session on December 3. Ingrid Medlock, assistant superintendent for human resources, presented information on the academy during her staff report.
Marsh noted that removing an assistant principal from the school building for training could create a problematic ripple effect within schools that are already struggling with decreased staff. She also commented on the additional at-home work that often accompanies personal development days.
"If there is training that needs to be done, part of looking at that is looking at how much are we expecting the participants to do on their own time."
Board member Kerry Pennell agreed with Marsh's concerns.
"I imagine that extra hand on deck in that building would be helpful to those principals … It's kind of all-hands-on-deck at the moment."
In response to Marsh's concerns, Superintendent Stephen Mauney noted the vital training in diversity and inclusion – a topic tackled by the assistant principals leadership academy – that the MGSD needs for long-term success beyond COVID-19.
"It's important that we train our leaders who will be working with our teachers in the coming year," said Mauney. "I don't think we can forego that training with our leaders, even though it's a tough year … That way, we can hit the ground running next year."
Mauney also added that the teacher leadership academies typically hosted annually were put on hold for the 2020-21 school year.
"If you tell me directly that you don't want us to do any further training, then we won't do any further training," Mauney told the board. "We cannot totally abandon the things that are extremely important to our district as we navigate this."
Medlock also supported the district's need for training while addressing commentary about voids left in the school building as a result of these educational sessions.
"Any time anything is going on in the school buildings, they are excused. We are not taking them away from their buildings in a sense where the building is left in a lurch."
She continued, "These trainings are extremely important. We are not just in a COVID-19 pandemic. We have children who are falling behind; the gap is getting wider. And if we decide that we are just going to take away any instruction … we're doing our teachers a disservice, but more importantly, we're doing our students a disservice."
Marsh shared one additional point, as learned through her educational and principal experience. "Very respectfully, I want to remind folks that the further away you get from the classroom, the harder it is to remember what it is like in the trenches … Every part of the district may think, 'I'm not adding that much to it,' but there's a cumulative effect. There are too many of our staff members on the brink, on the tipping point."
No action was taken on this discussion. The MGSD Board of Education will meet next on January 21, 2021, at 6 p.m. at the Mooresville High School Performing Arts Center.
OTHER BUSINESS
Also at the Tuesday MGSD Board of Education meeting:
• Medlock and Chief Communications Officer Tanae Sump-McLean shared updates on COVID-19 statistics for the district since the previous regular meeting on Nov. 10. Those updates include 101 quarantined staff members since November 10 and 16 positive cases of COVID-19 – 11 students and five staff. Sump-McLean noted that overall quarantines among staff and students have decreased since November 23 and a return to a modified Plan B schedule.
• Three calendar versions were presented for the 2021-22 school year with approval sought for all three by the Board in January. The multiple calendars reflect various start dates as well as remote learning week possibilities. Three drafts were provided to the Board as MGSD, and other districts across North Carolina, await additional information from the state's General Assembly about the school year. Mauney said they locally hope to use the Draft 1 calendar, which includes a start date of August 2 and a high school graduation during Memorial Day weekend.
• The Board recognized its monthly recipient for its ABCD Awards – Terri Garrett, front office support at East Mooresville Intermediate School.
• Scott Smith, assistant superintendent for elementary instruction and technology, updated the Board on the ongoing refresh of technology equipment throughout the district. The purchase of new laptops and iPads, and the subsequent sale of existing technology property, was approved in October. Approximately 2,400 laptops at the 6-12 grade level have been distributed with many iPads exchanged among kindergarten and first grade. Laptop deployment will continue on Saturday as well as next week following this weekend's arrival of devices for grades 3-5 and district teachers.
• Assistant Superintendent for Secondary Instruction Todd Black shared details about Mooresville High School becoming one of five national finalists in the U.S. Department of Education's CTE Mission: CubeSat, a challenge to cultivate technical skills useful for careers in space and other industries. The MHS team tackled the mission of effects on population growth in their city and the environment effects. As a finalist, MHS received $5,000 toward a prototype and other work related to the project's second phase, which runs from January to May 2021.
• Chief Financial Officer Terry Haas presented a first reading of nearly two dozen board policy changes. The Board also approved additional policy changes, shared in November, which reflect minor word changes.