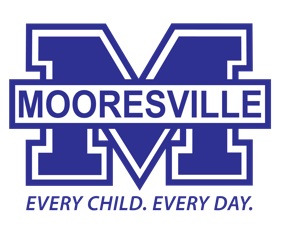 BY MELINDA SKUTNICK
The Mooresville Graded School District is working to finalize its plans for the 2020-2021 school year following Gov. Roy Cooper's announcement about the reopening of public schools across North Carolina.
As COVID-19 cases and hospitalizations continue to mount across the state, Cooper issued guidelines on Tuesday for the opening of schools at 50 percent capacity with new protocols for safety and cleaning.
"This is the Plan B that we asked schools to prepare. It's a measured, balanced approach that will allow children to attend, but provide important safety protocols like fewer children in the classroom, social distancing, face coverings and more."
He added that districts will have to extend remote learning options "for any child that chooses it."
Districts also can choose Plan C – a full remote learning schedule – "if that is what's best for them," Cooper added.
MGSD is scheduled to open August 17.
Just one hour after the governor's announcement, efforts were already underway at MGSD to tweak recently released reopening plans A, B and C to comply with Cooper's guidelines.
District administrators will "dig in" to those alterations on Wednesday as well as email staff and parents with a survey "getting some feedback for what would be their decision if we opened under Plan B or we opened temporarily under Plan C," explained Tanae McLean, the district's chief communications officer.
MGSD shared three plans – crafted at the governor's instruction earlier this summer – for reopening in early July (available for viewing at www.mgsd.k12.nc.us):
♦ Plan A focuses on enhanced health and safety protocols within a structure that allows all students in school at the same time.
♦ Plan B, which was selected by Cooper, decreases school capacity to 50 percent to enable maximum social distancing. For MGSD, this plan combines synchronous and asynchronous learning. Students will attend live-person instruction two days per week while working remotely for three days.
♦ Plan C allows for no students within the district's facilities, focusing solely on remote learning.
All three plans crafted by MGSD provide the option of Mooresville Online Academy for any family that chooses not to return their child to the classroom setting.
McLean noted that "small things" within the plans must be tweaked to align with Cooper's direction.
Also, additions must be made that outlined protocols if a staff member or student is exposed to or tests positive for COVID-19. Once these modifications occur and survey results are collected, the information will be given to the Board of Education for their reopening decision.
A called meeting of the Board is being scheduled for next week to discuss Plan B and Plan C – a combination of in-person and remote learning or strictly remote studies. The Board will decide which one best suits the district and move forward toward reopening this August.