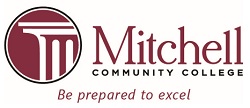 Special to Iredell Free News
Each year Mitchell Community College recognizes individuals in the community and at the College who exemplify the life of Dr. Martin Luther King Jr. through their work for our community.
The Mitchell Community College Diversity Awards are named for the late Viola Kimbrough Parker, a former Mitchell Community College employee and community leader who devoted her life to the betterment of all people.
The annual Mitchell Community College Viola Parker Diversity Awards are awarded to a Mitchell student, a Mitchell employee, and a person from the community. The award recipients will be recognized at the annual Awards Day ceremony on April 14 in Shearer Hall.
Nominations
To submit a nomination, click HERE.