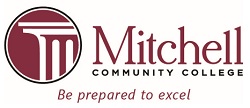 Special to Iredell Free News
The Mitchell Community College Foundation and Endowment for Excellence is working to provide funds to help Mitchell students purchase an internet-enabled device to continue their coursework remotely.
In response to the COVID-19 outbreak and for the safety of students and employees, Mitchell transitioned a majority of its coursework online beginning March 23. While the move allows students to continue making progress toward course and program completion, the transition also presents challenges to students who may not have access to needed technology to complete online coursework.
"Our college's leadership and our Foundation are working very hard to ensure our students' needs are attended to," said Vice President for Advancement James Hogan. "One of the first student needs we are working to meet involves technology access. We are concerned that some students without personal computers may not be able to access their courses online."
Since the project's inception, financial assistance has been given to ten students to purchase internet-enabled devices. Students seeking support should contact studentsupport@mitchellcc.edu or (704) 878-3203.
Gifts to the Mitchell Community College Foundation's Maverick Fund will be used to support immediate student needs, including financial assistance for the purchase of internet-enabled devices. Gifts can be made at mitchellcc.edu/give-online.
Mitchell Community College serves 9,000 students annually through a variety of curriculum, continuing education and workforce development programs. With campuses in Statesville and Mooresville, Mitchell CC offers quality, affordable education options to residents of Iredell County and the surrounding area.
About the Mitchell Community College Foundation
Founded in 1996, the Mitchell Community College Foundation has provided millions of dollars in sustaining support to Mitchell Community College. The Foundation is able to offer immediate impact through its Maverick Fund, One Mitchell Scholarship, Friends of the Arts and Experiential Learning funds. Its Endowment for Excellence offers sustaining resources to fund strategic priorities, program development, and other critical needs. Learn more at mitchellcc.edu/giving.