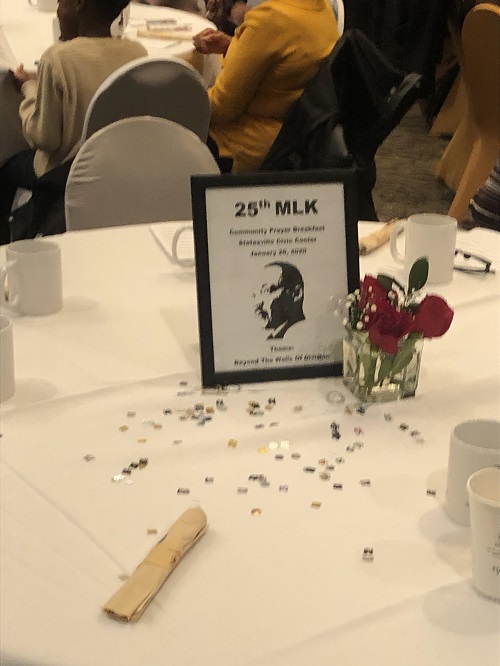 Breakfast honoring civil rights icon attracts nearly 600 people to Civic Center
BY STACIE LETT CAIN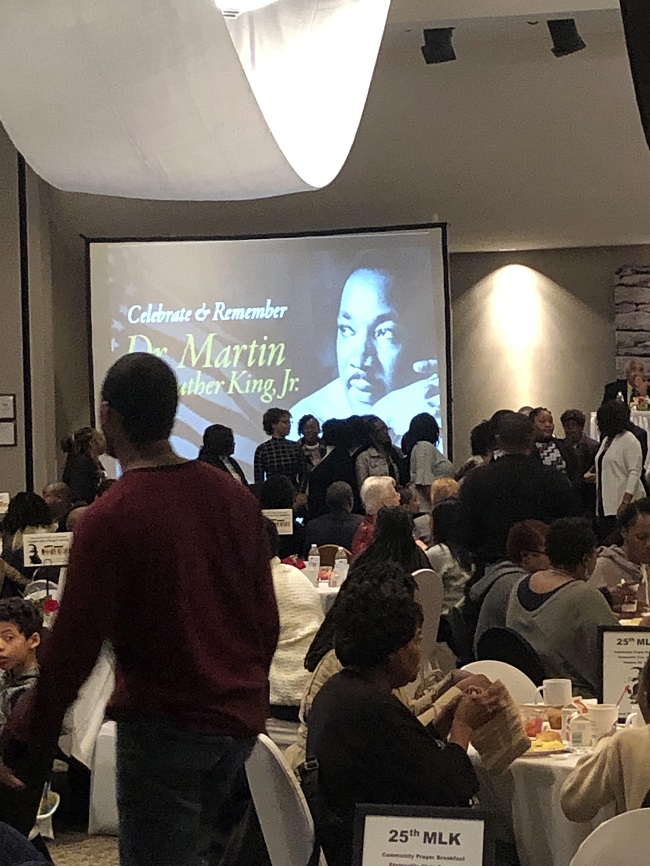 Joyful voices filled the Statesville Civic Center on Monday morning as nearly 600 people gathered to celebrate a dream that won't die and a man who did far too soon.
"We are here to show that this dream is still alive," William M. Jones, master of ceremonies, said as he welcomed the large crowd to the Martin Luther King Jr. Community Breakfast. "We are here to show our respect for a man and for a dream and to continue that dream into the future."
Jones, chairman of the MLK Community Celebration Committee, shared his hope for a future. "Our theme this year is 'Beyond the Walls of Division' and that is what we are here to defeat," he said.
Cleveland resident Mary Imes attends church in Statesville and drove into town for the MLK Celebration.
"Martin Luther King Jr. is one of my idols," she explained. "I came here to show respect for him, for his dream and to celebrate a community who is doing the same."
Katrina Peet of Statesville was attending her third MLK Celebration and plans to return for future events.
"It is a day to celebrate the movement he started for us," she said. "It's good to see the kids here that are learning early what he meant to us."
Keynote speaker Shanta Lightfoot spoke of the current administration's desire to build walls along the borders as evidence that there are still hurdles to overcome.
"This administration wants to build beautiful walls to keep people out," she explained. "But Dr. King wasn't about walls. Dr. advocated for the building of bridges, not walls."
Lightfood, a lifetime educator, spoke of her work in classrooms and her fight to give all students opportunities and hope, including the hope of a future where the country was no longer divided along racial lines.
"No one wins when we are divided," she said. "This is a call to use your voice in the upcoming elections and make our focus known. Be a part of a forward movement in this country, not the backward stance taken by this administration.
"Let them hear your voices."
Video
Photos