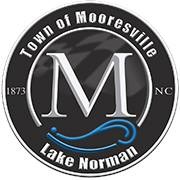 FROM STAFF REPORTS
Mooresville town commissioners appear likely to implement recommendations by Centralina Council of Governments aimed at bolstering the town's employee recruitment and retention efforts.
During Friday's agenda briefing, Matt Reese presented data associated with a four-year pay and classification study that showed salaries have increased in the Charlotte MSA by 12 percent during that time.
Meanwhile, salaries for Mooresville town employees increased 9 percent from 2016 to 2018.
The consultant said the town needed to do a bit more to remain competitive in "a hot job market."
Reese praised commissioners for their efforts but recommended a 2 percent range adjustment for all positions and as well as an across-the-board 4 percent salary increase for all full-time employees.
Town officials estimated the cost of implementing Reese's recommendations at $514,000.
Commissioners are scheduled to vote on the proposal during Monday's meeting. The item is on the consent agenda, meaning it is likely to be approved without further discussion.
OTHER BUSINESS
Also during Monday's meeting, commissioners will consider:
♦ A request to purchase 10 in-car cameras for the Mooresville Police Department at a cost of $51,110.
♦ A request to install a speed hump on Cedar Street between Center Street and Cabarrus Avenue.
♦ Consider a conditional rezoning request to rezone property on Rinehardt Road from Single Family Residential-2 (R2) and Highway Business (HB) to Single Family Residential-3 with Conditions (R3-C). William Rinehardt wants to build 335 homes on the site.
♦ Consider a conditional zoning request from Hospice of Iredell County for property located at 1325 Mecklenburg Highway to rezone the property from Residential Mixed Use (RMX) to Residential Mixed Use with Conditions (RMX-C) for a new hospice house.
MEETING INFO
The Board of Commissioners meeting is scheduled for 6 p.m. Monday in Town Hall.