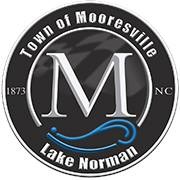 Special to Iredell Free News
When the Mooresville Public Library reopens its doors to the public on May 18, new measures will be put into place to protect staff and patrons from COVID-19.
Library staff will have their temperature taken each morning before reporting for work, and they will be wearing personal protective equipment while serving residents. To assist patrons, while also maintaining social distancing requirements, employees will have stations set up around the library, behind plexiglass guards.
Staff members will gather materials and answer questions, rather than patrons finding the materials themselves. There will also be a limited number of people allowed in the library at a time, and only five people at a time will be permitted to reserve use of the computers for essential activities such as searching for employment, filling out job applications, and business or financial transactions.
The hours of the library will temporarily change to 9 a.m. to 5 p.m., Monday through Friday, to allow time for additional cleaning and disinfecting.
There is currently no in-person programming at the facility, and patrons cannot hold meetings, or read, study or work in the library during this time.
If library card holders would like to use the library's services online, they can continue to place holds to pick up in the library or use non-contact checkout services by visiting mooresvillelibrary.org or by calling 704-664-2927.