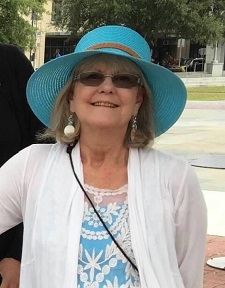 Aarene "Aarie" Deese Reese, 65, of Statesville, N.C., passed away unexpectedly on Friday, May 15, 2020, at Wake Forest Baptist Medical Center in Winston-Salem.
Mrs. Reese was born May 13, 1955, in Montgomery, Ala., and was the daughter of the late James Spergeon Deese and Carolyn Lowe Deese. She was a graduate of Franklin Christian Academy and Co-Len College and was married to Harvey Brice Reese Jr. of Statesville. She was a member of New Sterling ARP Church, where she taught Sunday School and went on several Belize Mission Trips, where she became friends with many of the locals. She started her career with Sarah's Florist in Catawba County, then opened her own flower shop, "Reese's Florist" and later worked with Expressions, Moore Buds & Bows and Johnson Greenhouse.
In addition to her husband of 43 years, she is survived by her son, Brice Reese of Statesville; one brother, Jonathan Tucker Deese of Charlotte; niece and nephew, Hannah and Taylor Deese; sister and brother-in-law, Jane and Jim Mayhew and one nephew, Andy Mayhew.
Graveside funeral services will be held at 11:30 a.m Tuesday, May 19, 2020, at New Sterling ARP Church. Mrs. Reese will lie in state from 9 a.m. to 5 p.m. on Monday at Troutman Funeral Home and on Tuesday 9 to 11 a.m. at New Sterling ARP Church.
Memorials may be made New Sterling ARP Church Cemetery Fund or Mission Fund. Online condolences may be made to the family at www.troutmanfuneralhome.com.
Troutman Funeral Home is serving the family.