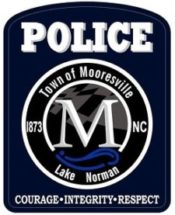 Special to Iredell Free News
The Mooresville Police Department is requesting the community's assistance in identifying individuals suspected of felony larceny related to an incident at Power Outlet, located at 752 North Broad Street, on Saturday, April 11.
The suspects are white males in their late 20s to early 30s; both men have facial hair. The suspects' vehicle, a blue Dodge crew cab truck, has a broken back window and a trailer. It was last seen traveling west on River Highway.
Anyone with information as to the identity or location of these individuals is asked to call the Mooresville Police Department at 704-664-3311 or Mooresville-South Iredell Crime Stoppers at 704-658-9056. Callers do not have to reveal their identity.