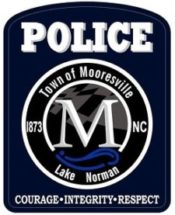 FROM STAFF REPORTS
The Mooresville Police Department reported the following arrests:
FEBRUARY 17
♦ Kea Lynn Cogar, 32, of Kiser Island, Terrell, charged with obtaining property by false pretenses.
FEBRUARY 18
♦ Brendon Lee Offenberger, 32, of Rinehardt Road, Mooresville, charged with breaking or entering to terrorize/injure, misdemeanor assault and assault on a female.
FEBRUARY 25
♦ Anthony Black, 62, of Clusters Circle, Mooresville, charged with embezzlement.
FEBRUARY 26
♦ Robert Wayne Jenkins, 30, of Cross Country Road, Statesville, charged with probation violation.
FEBRUARY 28
♦ Dustin Lee Stapleton, 35, of Neward, Ohio, charged with possession of a schedule II controlled substance and four misdemeanor drug offenses.