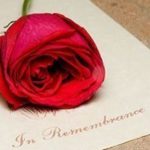 Joseph "Joe" Butler Seay, 77, of Mooresville, N.C., passed away on Thursday, March 5, 2020, at his residence.
He was born on September 18, 1942, in Spartanburg, S.C., to the late Virgie Seay. Mr. Seay was a veteran serving in the US Navy and was retired from Southern Containers. He had a love for motorcycles, riding and fixing them. He enjoyed traveling to the Caribbean.
He is survived by his wife of 34 years, Debbie Love-Seay; son, David Seay; daughter, Tonya Seay; stepson, Blais Mascitelli and wife Amity; stepdaughter, Amy Mascitelli; grandchildren, Stephen Seay, John Seay, Jordan Seay, Blaise Mascitelli, and Lewis Mascitelli; and great grandchildren, Willow, Oaklee, and Addison.
No services will be held at this time.
In lieu of flowers, memorials may be made to American Heart Association, 128 South Tryon Street, Suite 1588, Charlotte, NC 28202 or American Cancer Society, 1901 Brunswick Avenue, Suite 100, Charlotte, NC 28207.
Cavin-Cook Funeral Home & Crematory, Mooresville, is serving the Seay family. Condolences may be made to the family at www.cavin-cook.com.