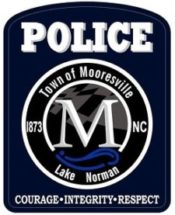 FROM STAFF REPORTS
The Mooresville Police Department has forwarded the results of an accident that claimed a woman's life to the District Attorney's Office.
MPD officers responded to an accident in the 100 block of East Plaza Drive about 9:22 p.m. on Friday, June 26, for a report of a pedestrian being struck by a vehicle.
Bethis Armida Villatoro Velasquez of Mooresville was pronounced dead at the scene by Iredell County EMS personnel, according to an MPD news release.
Officers from the MPD Traffic Safety and Enforcement Unit responded to the scene and conducted the investigation. The pedestrian was pronounced deceased on scene by Iredell County EMS.
Velasquez was wearing dark clothing and crossing a section of the highway with no lighting, police said. Her body was transported to Lake Norman Hospital and an autopsy was performed by the medical examiner.
The operator of the motor vehicle, identified as Dana Yewell Frank Santiago of Salisbury, remained on scene. After evaluating and interviewing the driver, neither impairment nor speed was a factor in this crash, police said.