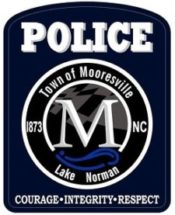 FROM STAFF REPORTS
The Mooresville Police Department is investigating after a 28-year-old man was shot during home-invasion early Monday morning.
Officers responded to Stonewood Apartments about 6:27 a.m. Monday in response to a reported shooting, according to an MPD news release. While driving to the scene, officers learned it was breaking and entering in progress.
At the scene, officers came into contact with Christopher Bonaventure, who had been shot in his left forearm, police said.
Bonaventure told officers that a known subject knocked on his door numerous times before he eventually opened the door, which allowed the subject to force his way inside, according to the news release.
According to the victim, the suspect displayed a black handgun and then rummaged through Bonaventure's personal items inside of his apartment before shooting him in the left forearm, police said.
Bonaventure was transported to Lake Norman Regional Medical Center with a non-life threatening injury.