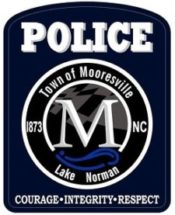 FROM STAFF REPORTS
The Mooresville Police Department has released the identity of a woman who was killed in a crash earlier this week.
MPD officers responded to a single-vehicle accident at Cornelius Road near Exmore Road on Wednesday, January 15.
The vehicle was traveling east on Cornelius Road when it went off the road, according to a news release.
The driver, Pamela L. Petroski, 56, of Mooresville was pronounced dead at the scene, police said.
There were no passengers in the vehicle and no other individuals injured in this crash.
From their initial investigation, officers have concluded it is possible the driver suffered a medical condition causing her to leave the roadway and crash, according to the MPD.
The crash is still under investigation.