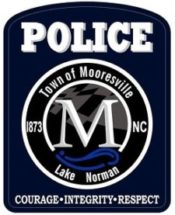 FROM STAFF REPORTS
Mooresville Police Chief Ron Campurciani sought to ease public concerns on Friday following reports of a shooting on Fieldstone Road on Thursday evening.
The Town of Mooresville released the following statement from Chief Campurciani:
"I know there is much concern over the reported shooting last night on Fieldstone. Due to the sensitive nature of this matter and the ongoing investigation, there is very little we can say at this time. Many fears have been stirred because of false information and speculation circulated on social media sites. I know my inability to address any details may not calm the fears of some, but based on the investigation so far, the public is not in any danger."
Mooresville Graded School District officials notified families of the shooting via social media on Thursday evening, and said the district was "working closely with MPD to be sure there is no threat to our schools in the vicinity."
The shooting reportedly occurred about 6:45 p.m. in the 1000 block of Fieldstone Road. The MPD described the shooter as black male who was wearing a ski mask and dressed in all black clothing, according to a report of emergency communications published on the Iredell Firewire App & Calls Facebook page.
The shooting victim was taken to CMC with a serious gunshot wound in the abdomen, according to the MGSD message to parents.