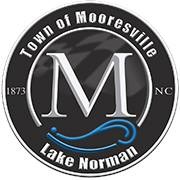 Special to Iredell Free News
Multiple businesses throughout the community have come together to honor Officer Jordan Sheldon by supporting the Town of Mooresville's Officer Jordan H. Sheldon Memorial Dog Park project.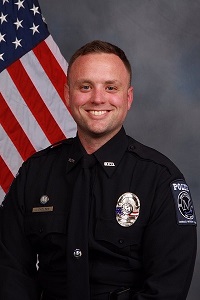 Since Officer Sheldon was killed in the line of duty on May 4, 2019, the Town has wanted to honor his sacrifice in a lasting and meaningful way. The Officer Jordan H. Sheldon Memorial Dog Park, which is expected to open in May 2021, will be a premier facility that will carry his legacy forward by establishing a permanent place where Officer Sheldon's passion for dogs can be shared with the community, while his fellow K9 officers can use the park to train with their partners. The park will feature three distinct areas, and will also include a K9 Agility Course, public seating, and the appropriate signage and artwork to honor Officer Sheldon.
BestCo, blueharbor bank, Carolina Beverage Group LLC, Cavin-Cook Funeral Home and Crematory, Corvid, Duke Energy, Greenworks, Iredell Health System, JR Motorsports, Mooresville Ford, and NGK have given either financially or donated equipment to help the "Officer Jordan H. Sheldon Memorial Dog Park" come to fruition. These companies join Lowe's, Randy Marion Automotive Group, Niagara Bottling LLC, Continuum (a TDS company), Sheldon's K9s, and the Checkered Flag Foundation in facilitating this project. Several donors expressed their enthusiasm for partnering on the project.
Shannon Hilton, Carolina Beverage chief financial officer and senior vice president, said that "Carolina Beverage Group is excited for this opportunity to partner with the Town of Mooresville in contributing to the Officer Jordan H. Sheldon Memorial Dog Park project."
"This memorial park is such a wonderful tribute to Officer Sheldon for his involvement with the Mooresville K9 unit and his heroic contributions to keep our community safe and thriving," said Hilton.
Kelley Earnhardt Miller, general manager of JR Motorsports, said the Officer Jordan H. Sheldon Memorial Dog Park "represents another way for our community members to come together and share a common bond.
"Dogs have always been important to the Earnhardt family over the years," she said. "The fact that we get to help this cause in memory of Officer Sheldon makes it even more special."
NGK Ceramics USA Inc. Chairman Steve Dailey, said "Officer Sheldon made the ultimate sacrifice while protecting us all, and we felt it was the least we could do to support the new Memorial Dog Park in his honor."
"We look forward to seeing the Park when it is completed and are glad to know it will stand to represent him for generations to come," said Dailey.
To commemorate the groundbreaking of the "Officer Jordan H. Sheldon Memorial Dog Park," a virtual ceremony will be held in November.