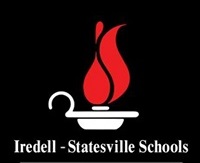 BY KARISSA MILLER
The Iredell-Statesville Board of Education has received 12 completed applications from individuals interested in working as the district's next superintendent.
Board member Samuel Kennington, who is chairman of the board's superintendent search committee, declined to provide any information about the applicants during Monday's board meeting. Doing so, he explained previously, could be detrimental to the candidates' current employment.
The application deadline was January 31. The board, Kennington said, will review all of the applications when it reconvenes in March.
The board decided last fall not to renew Superintendent Brady Johnson's contract when it expires June 30. The board has not publicly explained its decision.
Johnson has served as I-SS superintendent for 10 years. He was named 2014 Superintedent of the Year by the N.C. Association of School Administrators and the N.C. School Boards Association. In 2019, he was named 2019 N.C. Healthy Schools Superintendent of the Year by the N.C. Department of Public Instruction.
During Monday's meeting, the school board provided another opportunity for members of the public to offer input on the qualities and experience they hope to see in the next superintendent.
I-SS parent Jean Foster asked the board to consider strong candidates who have experience in Iredell County. Internal candidates, she asserted, would have an advantage because they fully understand the needs of district personnel and students.
She shared with the board the accomplishments of Johnson and highlighted the many choice programs added under his leadership, including the dual immersion Spanish program.
Foster, whose daughter is a student at East Iredell Elementary, said she is concerned with the high turnover rate of administrators at the school.
She explained that Amy Rhyne, Angie Burgess and Kristie Love, all of whom were part of the administrative leadership team at East Elementary, all left the district for other opportunities.
"These three devoted, inspirational and smart educators are now educating other people's children besides ours," Foster said.
The district will continue to lose valuable educators who do not see a path for career advancement, she explained.
"As you consider the applications for the superintendent's position, I beseech you to look within our own walls first," Foster said. "Look for men and women right here who can take over and take off with a knowledge and history of the day in and day out extraordinary achievements and in turn the challenges we are facing," she added.
The school board has said it is conducting a nationwide search to identify Johnson's successor. However, the board opted not to utilize the services of a professional search firm.
Last month the board completed a public input survey. School board member Ken Poindexter reported that nearly 1,000 surveys were completed. An analysis of those surveys was supposed to be published on the district's website on Tuesday.