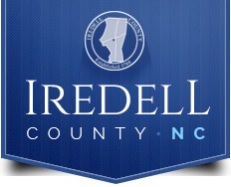 CORRECTION: An earlier version of this article incorrectly reported the cable provider hosting the Iredell County Channel.
BY KARISSA MILLER
Iredell County officials have launched a Public Education and Government (PEG) channel on Spectrum cable that will allow residents to easily access information about county government.
Iredell County information can be found on Channel 13.06 on Spectrum.
According to County Manager Beth Jones, it's the place to get information about special events and watch the Board of Commissioners' meetings.
"We're really excited about this. It's part of our upgrades in what we're trying to do to air our meetings," Jones explained.
Other upgrades include new lighting and improved sound in the meeting room.
Jones said the county is also in the process of creating and producing videos for the new channel. The videos will spotlight different services the county provides and will be aired in a 24-7 loop.
"We're making a concerted effort to step up our communication to the community. This is a piece of that puzzle," Jones said.
OTHER BUSINESS
Also, during the August 18 meeting, the board:
♦ Approved a request from the Sheriff's Office for approval to apply for the 2020 JAG Grant for $15,990. According to Chief Deputy Andy Poteat, the money will be used to purchase thermal printers. These printers will enabled deputies to print in real time, allowing them to be more efficient and aid in missing person searches.
♦ Approved a request by Iredell-Statesville Schools for a N.C. Education Lottery reimbursement of approximately more than $4.8 million. The lottery proceeds will fund renovations to the old Statesville Middle School so that Northview IB students can move into this location.
♦ Approved a budget amendment in the amount of $9,975 to accept a state grant for the Statesville Library to provide Chromebooks To Go. According to Executive Director Juli Moore, the grant will allow the library to purchase 26 Chromebooks for the public to use outside of the library.
♦ Approved a request from Lewis D. Spivey to rezone approximately 5.5 acres at 161 Flower House Loop from Residential Agricultural (RA) to General Business Conditional District (GB-CD).
♦ Approved request from Logan Wyant to rezone three parcels totaling an approximate 4.83 acres along Faith Road, adjacent to the town limits of Mooresville, from Residential Agricultural (RA) to Residential Office (RO).
♦ Approved an agreement with the Town of Troutman and Children's Hope Alliance to construct a sewer line to serve the Iredell County Recreation Center, Parks and Recreation Office and adjacent County-owned properties. The funding for this project is in the county's Capital Improvement Plan budget. The amount is not to exceed $202,000, according to the proposed sewer line agreement contract.
♦ Approved an economic development incentive for Project Transformer, Keselowski Advanced Manufacturing for $228,000 over a five-year period. The company will create 22 new jobs in Statesville.