BY WILLIAM MORGAN JR.
Several few years ago, in my role as a member of Statesville City Council, I was in Washington, D.C., advocating for the Larkin Industrial Development Project and the federal support we would need to make it a reality. Then-Mayor Pro Tem Michael Johnson and I met with the staff for U.S. Sen. Thom Tillis to discuss the details. We then met briefly with Sen. Tillis to ask him directly for his help where we needed it the most. Sen. Tillis said on the spot, "Count me in!"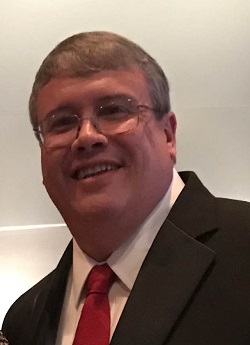 We were planning a big press conference around the week of 4th of July, which is a terrible time to ask a U.S. senator to come to a local event. But once we described the project to him, the economic opportunity and job creation possibilities, he gave his immediate commitment.
With the help of our federal advocate, we did the formalities of following up with his scheduling staff to ensure dates and times could be arranged. He was booked, but he made it work because he promised he would. That's typical for Sen. Tillis – he keeps his word.
Sen. Tillis cares about creating jobs. North Carolina needs more leaders like that. He could have been too busy for a short event in a smaller area of North Carolina during a major federal holiday celebration, but he wasn't. He knew the importance of this event to reinforce its importance for economic vitality in Statesville, and he had no hesitations about being here to show the press and public that this was a big deal.
Fast forward to a short time later. Statesville needed a taxiway extension at the Statesville Regional Airport that would cost tens of millions of dollars that the city simply did not have. With the help of our federal advocate, we learned about a new pilot funding grant for airports that most people had not heard of yet. We got to work with our engineers to put a plan together. We knew this new program would be highly competitive and that we would need strong political muscle to get it across the award line. Sen. Tillis led the charge and worked with U.S. Rep. Ted Budd to make it happen. Statesville Airport was awarded a $9.3 million federal grant to complete the project, the second largest awarded in North Carolina behind Raleigh's Airport.
The economic statistics on the impact this runway extension will have are far too many to write about in this short space. According to the N.C. Department of Transportation, however, Statesville Regional Airport has over $130 million in economic impact annually to our area. The runway extension is critical to safety, and it is an economic game changer for Statesville, Iredell County, this region and the State of North Carolina. When completed, the runway extension project at the Statesville Regional Airport will put Statesville on the map for economic development, jobs and financial stability like we have never known before.
Here's my point: Many U.S. senators walk around and talk a big game, but we need a U.S. senator who actually does the work and makes things happen. Selfishly, I want a senator who will work for Statesville like I do. I want a senator who makes sure the City of Statesville is getting federal resources so good things can happen. I want to know I can call our U.S. senator to ask for his help and know that person will pay attention to my request.
Sen. Thom Tillis has done that — and simply for no other reason than he fights for North Carolina as hard as he must to make it happen. He doesn't just focus on party affiliations, but wants to bring the best he can to this state. Sometimes he must fight in Washington, D.C., one city and one county at a time, which is exactly what he has done for Statesville time and time again.
There are a lot of politics going into November's elections and much will be said about the candidates. I wanted to share my personal experience with Sen. Thom Tillis and his staff and thank them for all they have done for our city and its residents. I urge you to join me on November 3 in voting to re-elect Sen. Thom Tillis.
William P. Morgan Jr. is mayor pro tem for the City of Statesville.