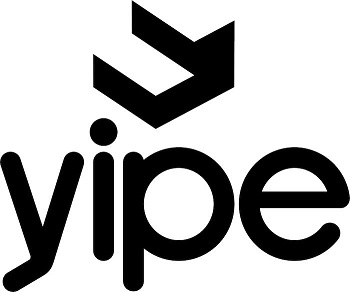 BY DEBBIE PAGE
debbiepage.iredellfreenews@gmail.com
Young Individuals Pursuing Employment (YIPE), a youth-driven employment-based organization, works with 14 to 21 year-olds in Iredell County to help them explore career options and develop the communication and "soft" skills necessary for success in the business world.
Founder and Executive Director Zelda Turner's passion for helping youth gain these skills comes from her own story. When she was 18, Iredell-Statesville Schools identified Turner as a talented candidate for an administrative job at Iredell Memorial Hospital after graduation.
However, the shy Turner lacked real work experience in an office setting and was overwhelmed after being thrown into an office full of professional adults. She quit the promising job in two weeks.
Finally, at age 27, Turner resolved to overcome her shyness and learn the communication and customer skills that she lacked. She went on to make career choices in which she helped others, including stints with the Salisbury Housing Authority, the Statesville Housing Authority, Life Alliance, and Iredell-Statesville Schools.
The driving force behind the founding of YIPE is rooted in Turner's desire to help young people overcome those same obstacles to prepare for their future career demands and find success, both professionally and personally.
Turner, with co-founder Lisa Johnson, gained support from businesses and non-profits for YIPE, raising the funds to formally create the non-profit on November 2, 2017. The Campaign 52 Project helps fund the organization, with 200 individual, business, and non-profit supporters annually contributing $52 each.
The pair first created and distributed assessment packets to the targeted age group through various area venues to assess their needs and generate interest in the program.
Eight youths were then selected for training in workplace customer service, communication skills, and peer training so they could become peer instructors for future participants. The organization now trains 60 young people per year.
Youths also learn about running a non-profit, and some are hired to actually run YIPE's day-to-day operation, mastering skills such as punctuality, public interaction, professional conduct, teamwork, and meeting deadlines.
The non-profit has a variety of career learning centers at its 104 South Center Street location in downtown Statesville to help teens discover possible interests. The training centers on helping participants gain focus and direction to prepare for career goals.
"We tell them to act as though someone is always watching them and to make sure to put their best foot forward," Turner explained.
The two-week course begins on the fourth Monday of each month. During the first week, participants learn about and practice effective oral and written communication skills, create a professional resume, undergo job interview simulations, make presentations, and demonstrate customer service skills.
The second week is more hands-on, with participants going out into the community and visiting the many downtown businesses with whom YIPE has built partnerships. Participants also visit partner WAME on Wednesdays to talk on-air about current activities, projects, and events.
In a new offering during the second training week this year, chef Brad Ogden-Reigner, a YIPE volunteer, is creating a restaurant simulation at the YIPE center to help attendees learn about the hostess and seating process, food and plate preparation, serving, trouble-shooting and conflict resolution, food handling and sanitation, money handling, and clean-up skills.
Those who complete the YIPE training often continue with the organization as volunteers, and Turner keeps in touch with past participants, checking in on their progress and helping them find employment or volunteer opportunities if they desire.
Turner is grateful for the many community partners and contributors that help make YIPE viable. She said Home Depot recently helped remodel the YIPE center with new flooring, paint, and other improvements.
UPCOMING FUNDRAISING EVENTS
YIPE has several upcoming fundraising events, including two Dancing with Our Stars shows on January 31 and a Red Carpet Awards Night on March 13 to showcase area businesses and present dance winners with their award.
For the Dancing with Our Stars show, featuring 12 local couples, the doors open at the Twisted Oak Bar & Grill at 5:30 p.m. for the first show as $1 vote ticket sales begin. Dinner can be purchased starting at this time also. Relaxing music will be played until the show starts at 6:30 p.m.
The second show will begin at 8:30 p.m. for the next group, with $1 votes again sold during this show. Attendees can vote for multiple couples as many times as they like.
The votes will be sealed and the winner announced at the YIPE black tie event, the Red Carpet Awards Night, on Friday, March 13, at the Statesville Civic Center from 6:30 to 8 p.m. Doors open at 5:30 p.m.
The event features both VIP ($75) and general seating ($35) tickets. Youth 14-21 can attend free. VIPs will have a one-hour meet and greet with dancers and enjoy entertainment, hors d'oeuvres, and an open bar prior the event.
The event will also feature music by performer Roy Daye and a 50/50 raffle, silent auction, and a cash bar.
In addition to dance performances and the announcement of dance winners, YIPE graduates will be honoring and introducing businesses in Iredell County at the event. Businesses interested in participating in the Red Carpet Awards Night can contact Turner at zelda@yipeyouth.org or call her at 704-775-4360.
For more event information, visit https://yipeyouth.org/events/.
LEARN MORE
For more information, email YIPE at hello@yipeyouth.org or call 704-775-4360.
To donate online, visit https://yipeyouth.org/donate/.
To apply for the YIPE program, youths can download the application at https://yipeyouth.org/yipe-enrollment/. The form must be filled out electronically, saved in a MS Word or PDF file, and then e-mailed to wanda@yipeyouth.org.
This form can also be downloaded, printed, and filled out manually to be turned in at the YIPE office or mailed to: YIPE in Iredell County, Inc., 104 S. Center Street, Suite 102, Statesville, NC 28677.