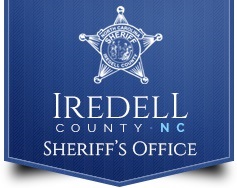 FROM STAFF REPORTS
A Mooresville man faces charges that he broke into a convenience store, stole scratch-off lottery tickets and then cashing in winning tickets.
Iredell County Sheriff Darren announced the arrest of William Joseph Feldman, 36, in a news release.
ICSO deputies were dispatched to 2135 Charlotte Highway on Sunday, January 12, in response to an alarm call, Campbell said.
After arriving at the scene, the deputies observed one of the front doors had been broken into and immediately conducted a security sweep of the business, according to the news release.
No one was located inside the business or in the immediate area.
The business owner arrived and informed deputies that it appeared the only items missing were lottery tickets, Campbell said.
Based on evidence gathered during the investigation, Feldman, who lives on Kiskadee Drive, was quickly developed as a suspect, the sheriff added.
Detectives subsequently obtained warrants charging Feldman with felony breaking and entering, felony larceny after breaking and entering, and five counts of felony obtain property by false pretense. The five counts of obtaining property by false pretense are a result of some of the stolen lottery tickets being cashed in at various locations shortly after the breaking and entering.
On Monday, January 13, deputies located Feldman operating a vehicle on Charlotte Highway near Shinnville Road. He was arrested after a traffic stop and transported to the Iredell County Detention Center, where he was served with seven warrants.
Feldman received a $25,000 bond from Magistrate Hollar.