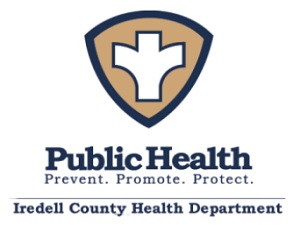 FROM STAFF REPORTS
Parents of students enrolled in the Crossroads Early College program on the campus of Statesville High School have been notified that a student or staff member has tested positive for COVID-19.
Iredell County Health Director Jane Hinson notified parents via email on Wednesday.
"Keeping our children healthy and safe continues to be a priority for Iredell-Statesville Schools and the Iredell County Health Department," Hinson wrote. "Iredell-Statesville Schools is working collaboratively with us to determine who has been in close contact to the individual who tested positive. You will be notified if your child is considered a close contact. You will also receive additional instructions by mail regarding the required 14 day quarantine for all close contacts."
The first day of school for Crossroads students was Wednesday, August 7. The new school year for traditional I-SS schools begins on Monday, August 17, with a mix of in-person and online learning for most schools.
According to the Health Department, there have been 2,063 laboratory confirmed cases of COVID-19 in Iredell County. Some 432 people who have tested positive are currently isolating at home, 16 others are currently hospitalized in the county, and 20 deaths have been attributed to COVID-19.
In her letter to parents, Hinson explained the range of symptoms parents should be look for, including "fever or chills, cough, shortness of breath, fatigue, muscle or body aches, headache, sore throat, congestion or runny nose, nausea or vomiting, diarrhea and a new loss of taste or smell."
"Employees and students should not come to school if they develop any of the above symptoms," Hinson stressed. "They should isolate at home and get tested as soon as possible."
COVID-19 Testing
Information about testing sites is available at https://covid19.ncdhhs.gov/about-covid-19/testing/fInd-my-testing-place